Vineyard View Event Space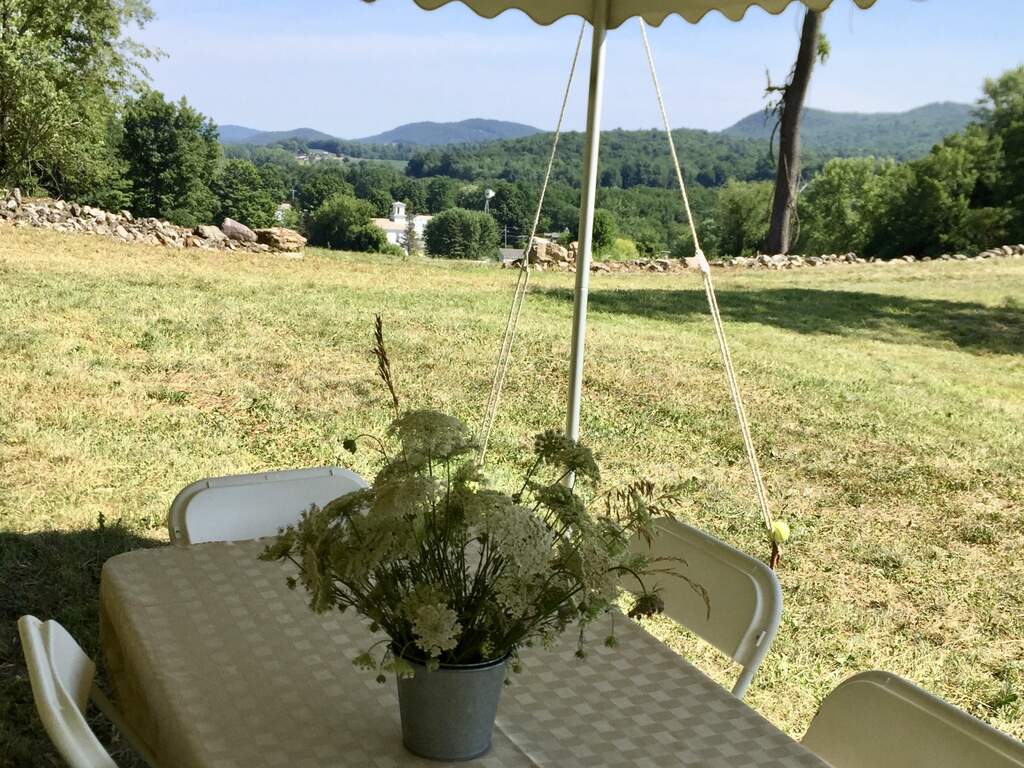 This weekend we initiated our new event space to the west of our hill-top marquette vineyard block. The flat grassy site is suitable for up to a 40x80 foot party tent.
Our private, no-frills site features a vineyard and a pretty north valley view overlooking North Easton and beyond. Guests can enjoy our delicious local wines while celebrating in the company of friends and relatives.
Please contact us if you want more information about booking a nice, quiet scenic spot to enjoy your get-together with family and friends.