Summer at Our Farm Winery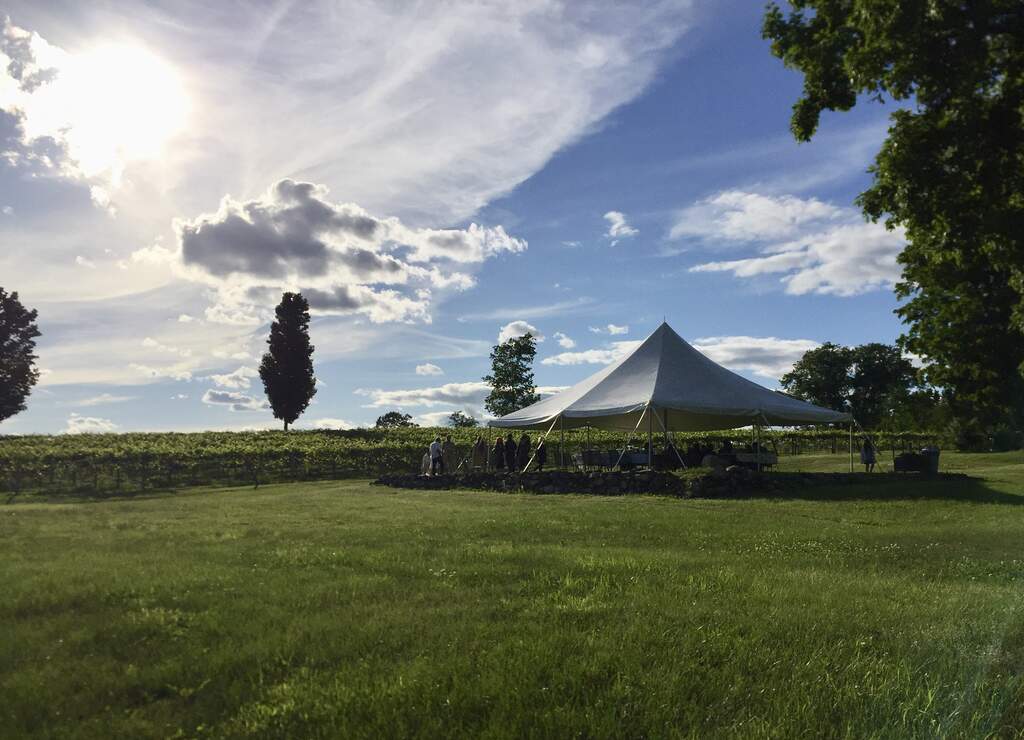 June is the month when our winery's outside tasting room business picks up, just in time for Summer. June is also Dairy Month. So, we're busy planning our open house scheduled for September 10-11 during the Washington County Cheese Tour. We feel lucky to have dairies in our region and fantastic artisan cheese makers.
At Victory View Vineyard you can relax and enjoy our wines in a spacious outdoor setting overlooking our lush vineyard or in our barrel room surrounded with wine barrels and a behind-the-scenes view of our wine making operation. Our white wine tent is up to provide shade from the summer sun or protection from rain. In case of inclement weather, we open our limited-seating barrel room to guests. Please call ahead for groups of 6 or more.
Currently, our wine tasting sessions consists of 4 tasting options - white wines, red wines, a mix of both white and red, and the long list. We also offer snack plates, that serve two, featuring local artisan cheese from Argyle Cheese Farmer and local in-season produce from Hand Melon Farm. We have 12 wines to choose from, and most are $8 per glass. A couple can each enjoy a glass of wine and share a snack plate for less than $30.
We have several private sites around our vineyard for you to choose from for your catered party and rented tent. Please contact us for more information if you want to have a gathering at our vineyard. We're booking events now for 2022 and 2023.
Join us this summer at Victory View Vineyard! Cheers!