The Vineyard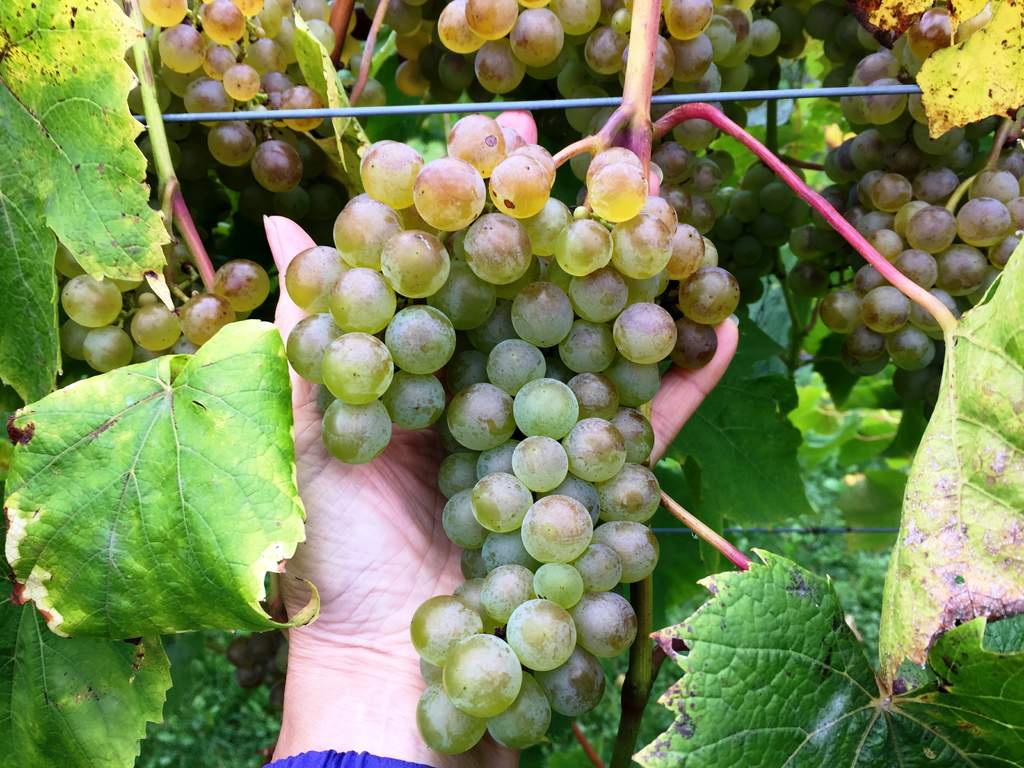 Victory View Vineyard is a small farm in rural Washington County in upstate New York. Our vineyard's soils, southern exposure and temperate climate allow us to use sustainable methods to grow exceptional grapes from cultivars including marquette, maréchal foch, frontenac, melody, la crescent, lacrosse, and petite pearl. We grow the grapes for all our wines on our farm, and handcraft and bottle all our wines at our farm winery.
We have a tiny tasting room in the corner of our winery. We encourage guests to sample our wines and tour our winery and vineyard. Our goal is to craft fine wine at an affordable price and show case our rural roots.
---
About Us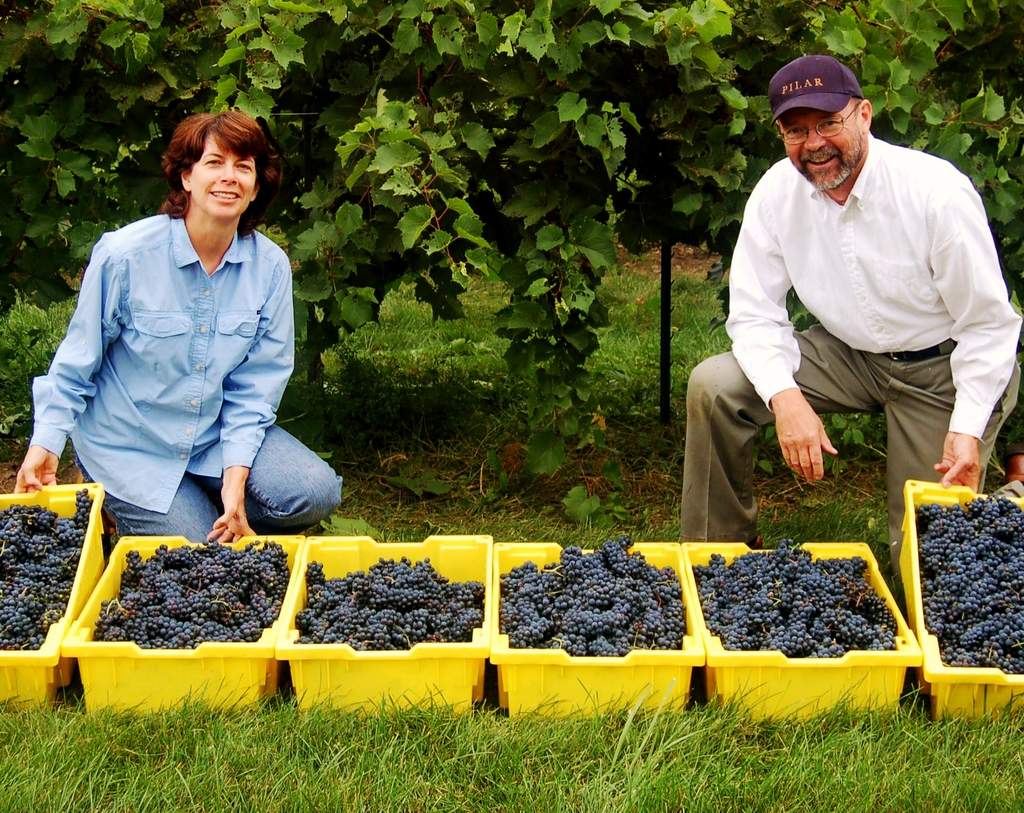 We - Mary and Gerry Barnhart - share many passions. We both have a passion for family life, healthy living, good food, history, and a rural way of life. We grew up in the rural Catskill Mountains, went to colleges in New York State, and eventually had careers in public service. Gerry was the Director of New York State's Department of Fish, Wildlife and Marine Resources. Mary was a public school elementary teacher. So add enjoyment of the great outdoors and education to our list of passions.
After raising three kids in North Easton and upon retirement Gerry's vision was to "keep our farm in agriculture" and attract wildlife. So he planted some hybrid test vines and built some wetlands. The vines survived winter, the wine was very good, and the wetlands attracted wood ducks, mallards, green-wing teal, and hooded merganser. Eventually, Gerry's vision morphed into commercially selling wine from the hybrid vines developed by the University of Minnesota and Cornell. So he came up with a business plan to establish a farm winery with local history and rural life as the backdrop.
Today Victory View Vineyard is the end result of a new passion: growing grapes and making wine. It's a family affair. We keep the vineyard in shape and the grapes healthy. The kids, now in their thirties, come home to help with planting, building trellis, pruning, bottling and harvesting. Gerry's brother and Mary's sister and more family members, neighbors, friends come to help at harvest. This website was built by our son. Life is good. View video about Victory View Vineyard>
---
Explore Our Region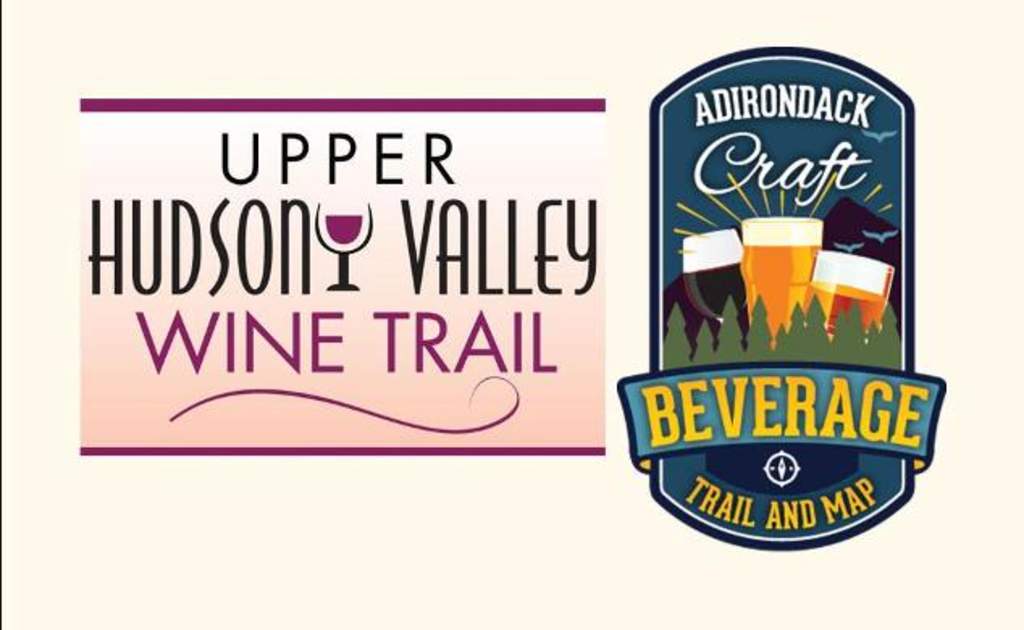 Our region is rich in our nations's history and a rural home to small, diverse agricultural businesses and inviting villages. Our people are welcoming, hard working, and we enjoy outside activities.
Victory View Vineyard is a member of the Upper Hudson Valley Wine and Grape Association and Wine Trail - New York State's newly designated Upper Hudson Wine Trail - and the Capital Craft Beverage Trail. Our community of craft beverage makers is growing as more vineyards are planted in the region. We are members of the Greater Greenwich Chamber of Commerce and Gerry is on the Board of Directors of the New York Wine & Grape Foundation.
In 2016, our farm winery joined with local artisan cheese makers to make Victory View Vineyard a stop on The Washington County Cheese Tour as the official wine of The Cheese Tour.
At Victory View Vineyard, we have a memorable way for you to experience our farm winery with a friendly tasting session of fine wine and a tour of our vineyard and winery. Please be sure to make us a stop on your journey!
---