The Washington County Cheese Tour is Back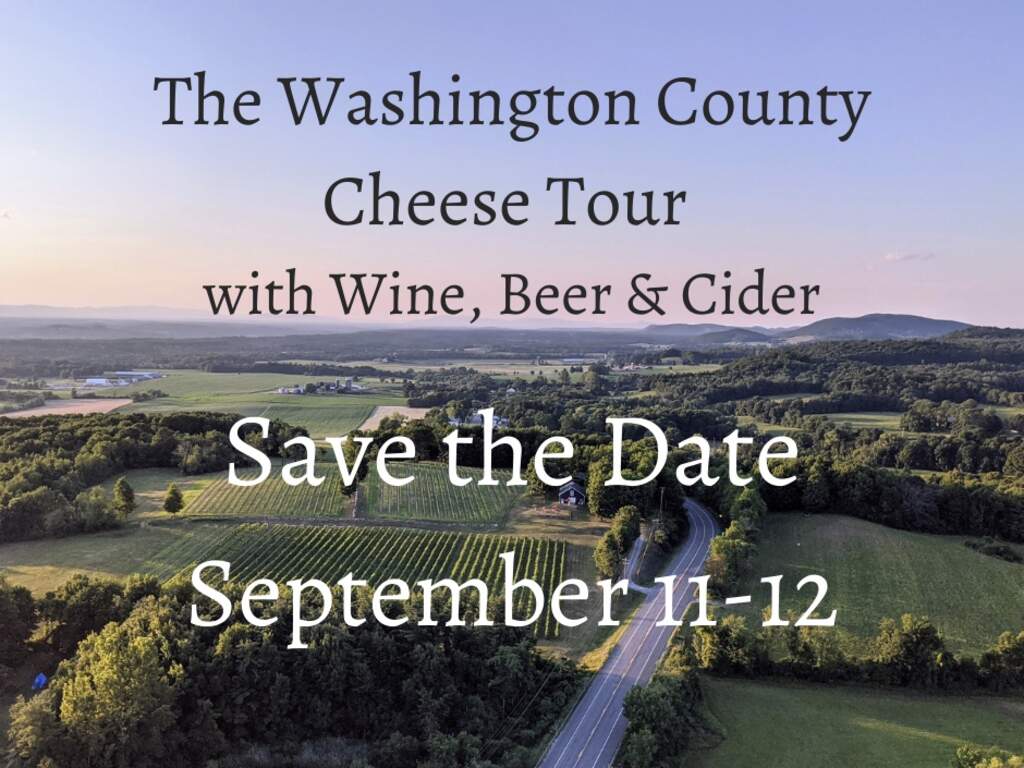 The Washington County Cheese Tour with Wine, Beer & Cider is back after being cancelled last year because of the pandemic. The annual Cheese Tour is on the weekend after Labor Day – Saturday, September 11 and Sunday, September 12 in 2021 – from 10 am to 4 pm. The outdoor tour is self-guided. Adventurers gather their friends or family to travel the twists and turns of Washington County's country roads to visit four cheesemakers, a farm winery, a craft farmstead brewery and a farm cidery during the weekend event.
New to The Cheese Tour this year is Slyboro Ciderhouse located in Granville at the site of Hick's Orchard. Slyboro's owner, Dan Wilson, is long-time leader in agritourism in Washington County. Check them out for other cool events.
Other stops on The Cheese Tour are Argyle Cheese Farmer at their new location in Fort Edward, Consider Bardwell Farm in Pawlet, VT, Dancing Ewe Farm in Granville, Moxie Ridge Farm in Argyle, R.S. Taylor & Son Brewery in West Hebron, and us - Victory View Vineyard in North Easton.
There is no admission fee for The Tour. During the Washington County Cheese Tour, Victory View Vineyard offers a "sample-first" free tasting before buying a select glass of wine or bottles to go. A tasting flight is offered at a discounted price during The Cheese Tour weekend. Also, we offer free vineyard and winery tours for interested guests.
Washington County Cheesemakers Guild, a non-profit corporation, hosts the annual event to forge a better understanding between customers and the local cheese and wine, beer and cider they love. The Cheese Tour is, also, a uniquely Washington County way to support these farms and other businesses in rural Washington County during the two-day event.
Yay! Go Washington County!