What Changed Now?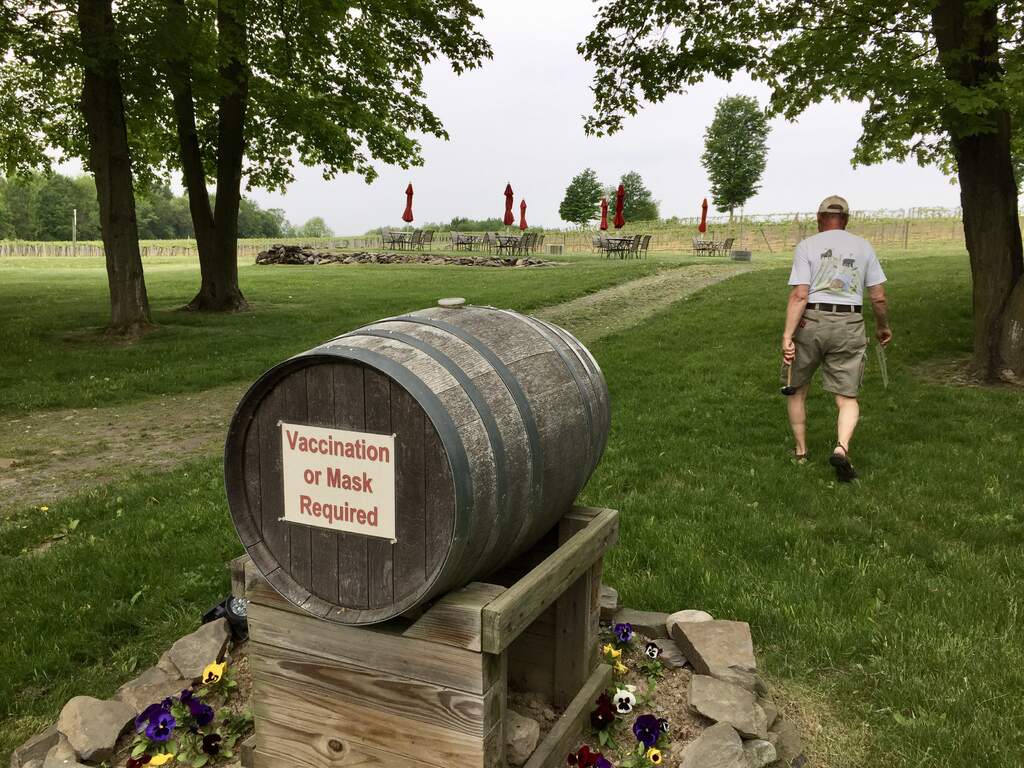 The weekend is here! We will continue outside-only seating with tables spaced over 6 feet apart. So, you can still relax and enjoy our wines in a spacious outdoor setting overlooking our vineyard. No change here.
What changed? This week NYS and CDC guidelines changed for fully vaccinated individuals. Masks and social distancing are no longer required if you are fully vaccinated. We continue to follow the science and the CDC guidelines. So, we will not require mask wearing at our outside space for fully vaccinated individuals. However, we respect your decision to wear a mask, if you choose, and we respect your privacy. So, we will rely upon self-reporting of your vaccination status.
We strive to create an environment where everyone feels respected, safe and welcomed. We ask that you still give our other guests space while walking around outside, so everyone feels comfortable.
As we move forward, we are grateful for your continued understanding and support as we make changes in accordance with the latest guidelines. Thank you! We hope to see you soon.