Wine Drive Through Open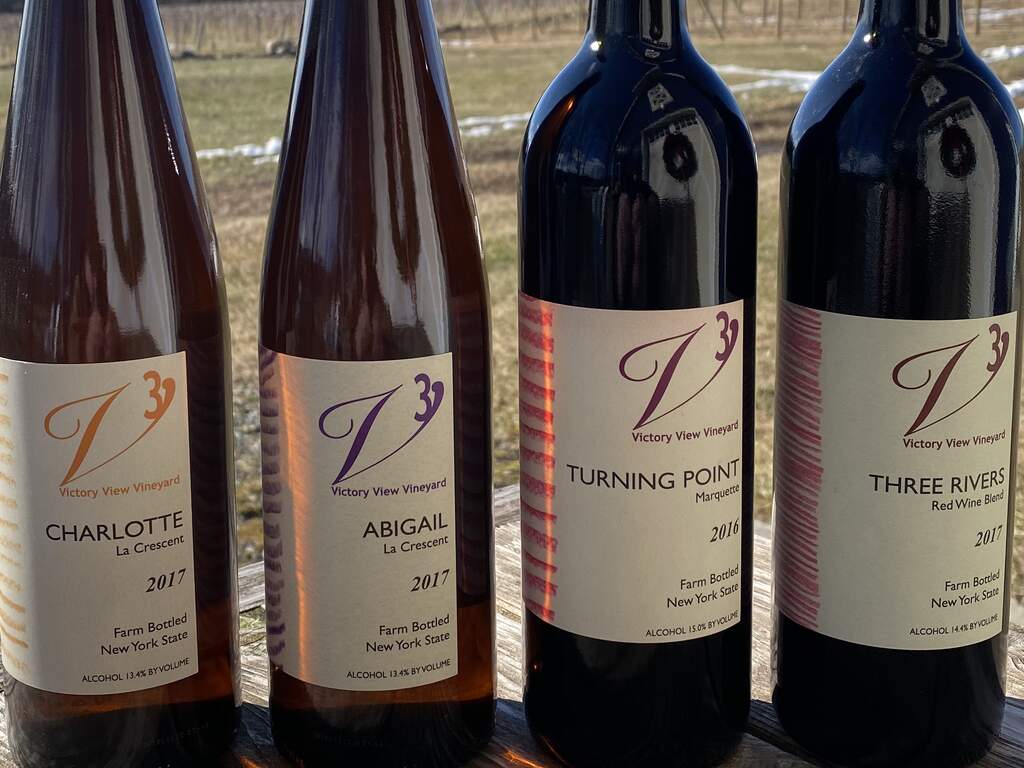 We are open for drive-through bottles to go on Saturdays and Sundays, Noon to 4 pm.
With the advent of colder weather and with safety and the uncertainty of the pandemic during the next few months, we are suspending our outside wine service and reverting to drive through for bottle sales for the remainder of this year.
Thank you for visiting Victory View Vineyard during this challenging year. We greatly appreciate the support we received, and we're happy to report we will be here next year.
We anticipate opening in Spring 2021 in late March or early April again for outside wine tastings and wine by the glass. Until then, please think of us when choosing your holiday wine. Our current selection of six wines is a great value, priced $18 to $25 per bottle, with a 10% discount on 6 or more bottles, and 15% discount on a case of 12 bottles.
Thank you, and please stay well.