Thanks for Your Support - See You in the Spring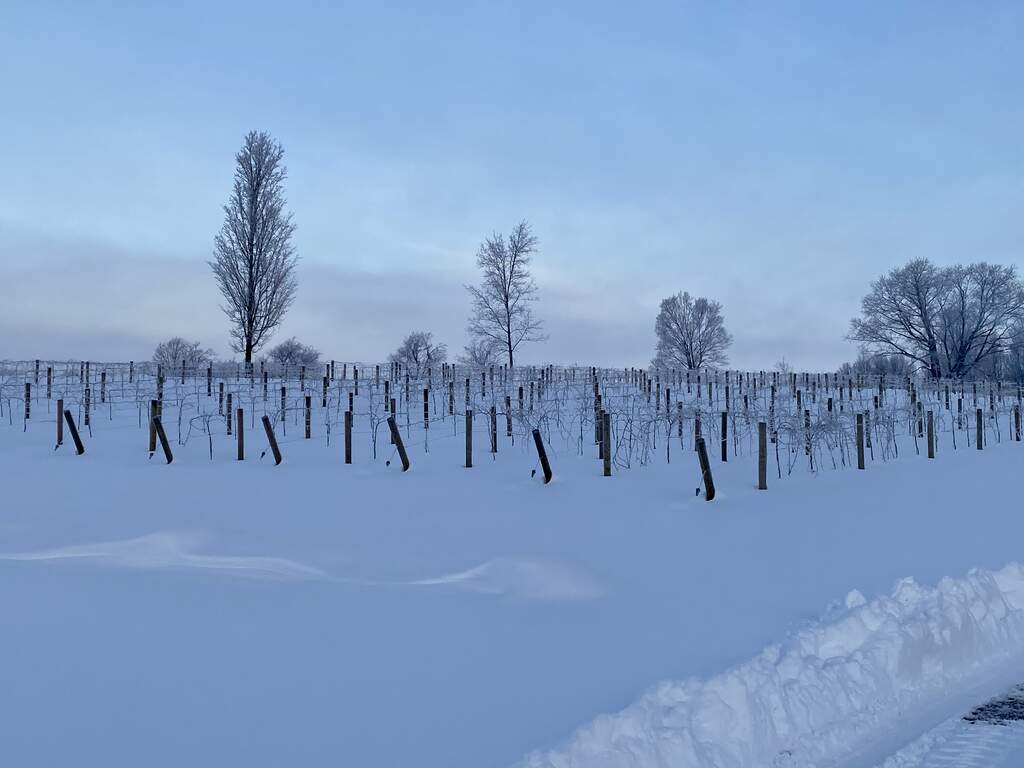 We wrap up 2020 for our small business on a positive note – we'll be back in 2021! Thank you for supporting V3 by purchasing our wine and hanging out with us outside during this crazy, challenging year. Your purchases help us to keep going and hopefully open our doors, sooner or later, next year. Thank you, also, for complying with those pesky, mask wearing and distancing rules. We are truly awed and appreciative of the respect and concern our guests had for us, our staff and each other.
We are temporarily closing during January and February to do winter pruning work in the vineyard and racking, bottling and labeling in the winery. We plan to open for drive thru on a regular weekend basis sometime in March, weather permitting.
If your winter wine supply runs low, you know who to call. Gerry will set up a time to meet at the winery when our driveway is plowed.
Please stay tuned for social media and website updates.
A Toast: Thank you, again! Here's to a healthy and happy new year!