Outside Wine Service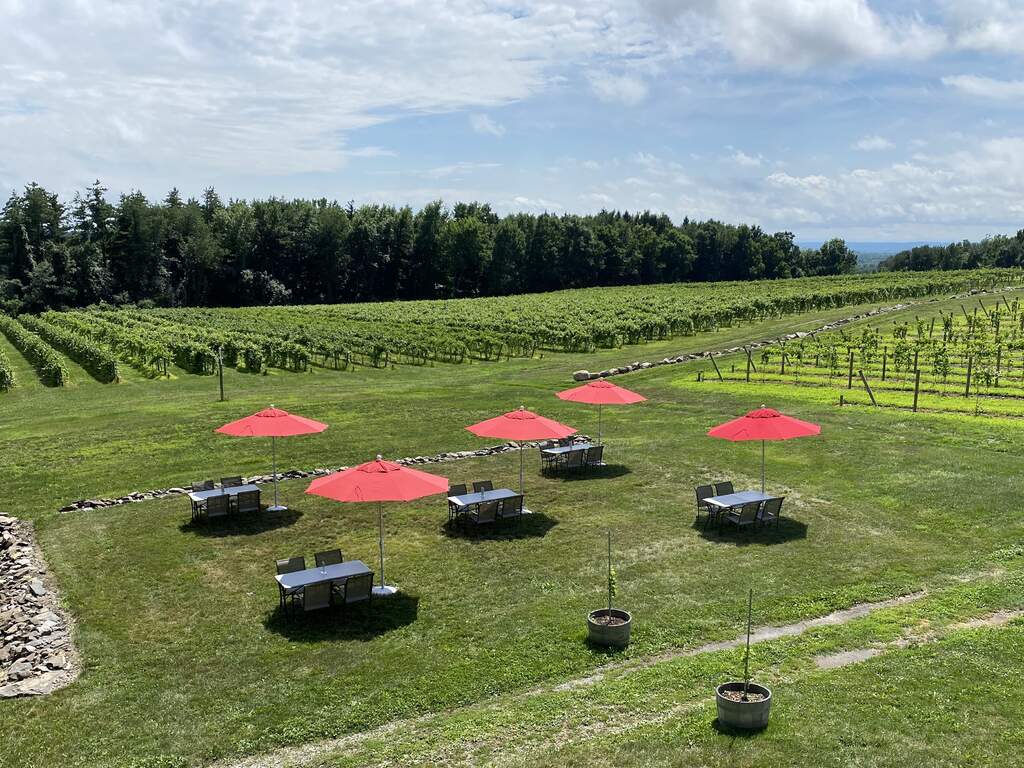 Victory View Vineyard is open for outside wine service including a seated, full wine tasting session, wine and beer by the glass, and designated picnic spots on our farm. Plus, our tractor-path drive through continues for sales of bottles of wine to go - no minimum purchase is required. Our hours are Fridays 3-7 pm, Saturdays 12-6 pm, and Sundays 12-6 pm.
Our tables are arranged outside at least 6 feet apart. Face masks are required for patrons from the parking lot to the table. When seated patrons may take off their masks. When not seated, physical distancing and masks are required. Sanitizing solution is available.
Our staff wears masks at all times. We take care to adhere to current health guidelines for your safety and ours.
We can accommodate a group up to 10 people. Please call ahead if you wish to visit with more than 6 people, and we'll reserve a table for you at a specific time. If you plan to picnic on our farm please bring your own blanket and carry out what you bring in. It is illegal to bring other alcohol products onto our farm winery property.
Our winery building - tasting room, barrel room, inside bathroom and production space - is closed to the public until further notice. We are renting a portable outside bathroom for the convenience of our guests.
We exclusively craft wine from the grapes we grow in our vineyard. We serve our distinctive red and white wines in a full-flight testing and by the glass, and we also offer two of Argyle Brewing Company's popular local beers by the glass.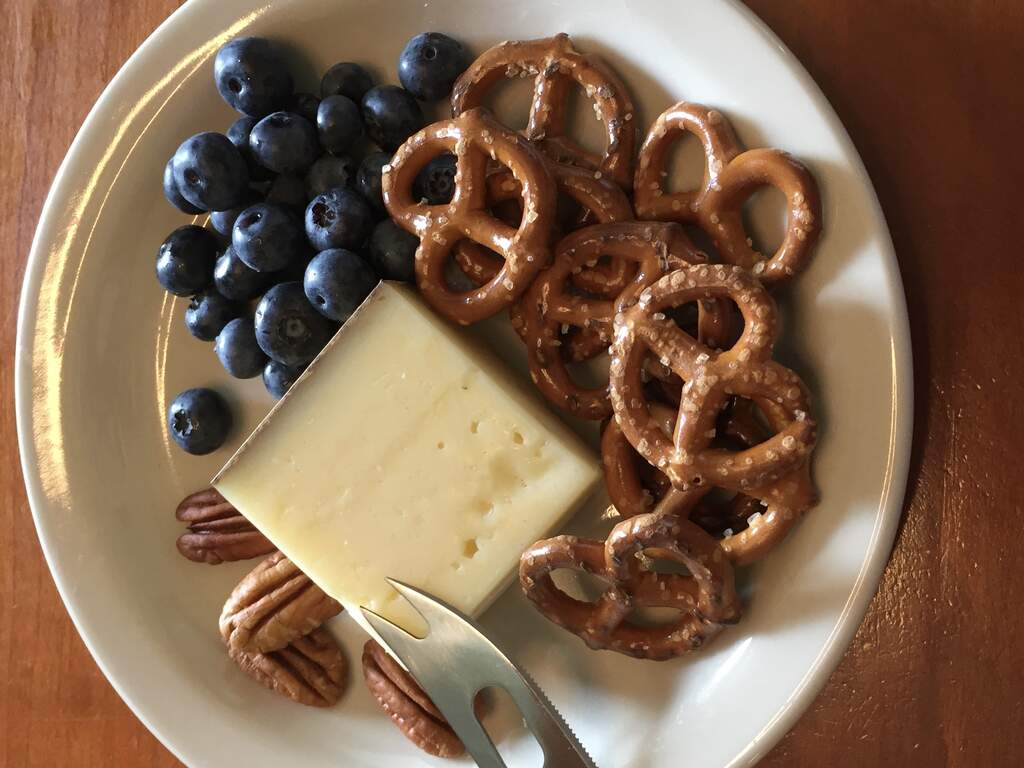 New York State requires food to be purchased with the sale of alcohol. We sell a small cheese snack plate that serves two people. Each weekend we feature cheese from a local artisan cheese maker – Argyle Cheese Farmer or Consider Bardwell Farm. The small plate includes a taste of local seasonal fruit from Hand Melon Farm or Borden's Apple Orchard.
We offer case discounts of 10% off 6 or more bottles and 15% discount for the purchase of 12-bottle cases. Bottles to go do not require the purchase of food.
Thank you for your cooperation during this pandemic. Our business is able to be open because New Yorkers have stepped up during the tragedy in New York City and continue to just wear the darn mask. It appears people feel safer when they have outside space to relax and enjoy a glass of wine and people follow safety rules.
Last weekend we had a couple of guests from outside our state. They came from two states that have been so called "hot spots" for the virus. They quarantined for two weeks upon arrival and were enjoying being safely outside. They mentioned that they felt a sense of relief to be in a state where the rules were clear and people generally followed the rules.
Gerry and I feel the same sense of relief. We didn't know what to expect when our business was allowed to open. We're happy to report that guest have been compliant and respectful of others.
A toast: "Thank you! We appreciate your patience and understanding as we all strive together to keep each other, and our small business, alive and well. Cheers!"