Pivoting in a New York Minute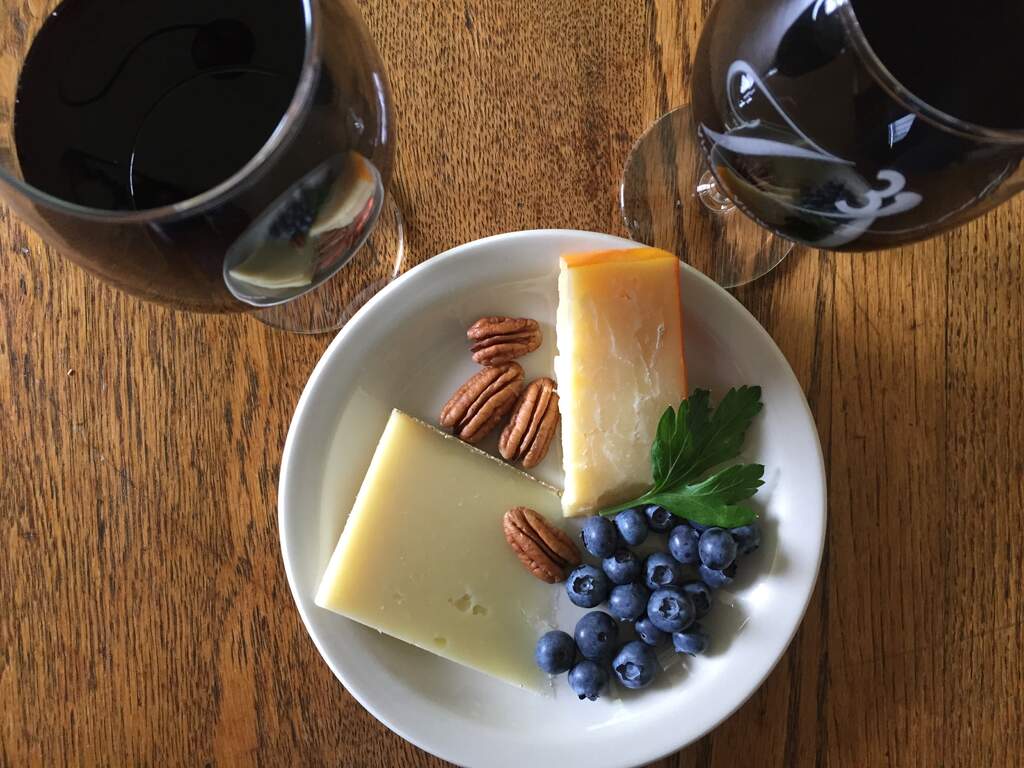 Yesterday evening we became aware of a new state mandate for businesses that serve alcohol – "no food, no alcohol."
Effective immediately – all wine tastings and wine and beer by the glass require the purchase of food. This new NYS rule of 7/16/20 means you must purchase food when you purchase an alcoholic drink. Luckily, we have local artisan cheesemaker friends!
The purpose is to promote social distancing at bars. Yes, that means even at our spacious, open-air farm winery, we must comply. Yes, even though, to promote social distancing, we previously made the decision to not open our tiny tasting room or make use of our standing bar. So, we're pivoting again to include local cheese as part of all seated wine and beer purchases.
With our sense of humor intact, we're ready to serve our estate wines with locally sourced, select, artisan cheeses from Argyle Cheese Farmer and Consider Bardwell Farm.
We're ready in a New York minute to make your visit memorable with distinctive New York wine and cheese!