Opting for Outside Seating?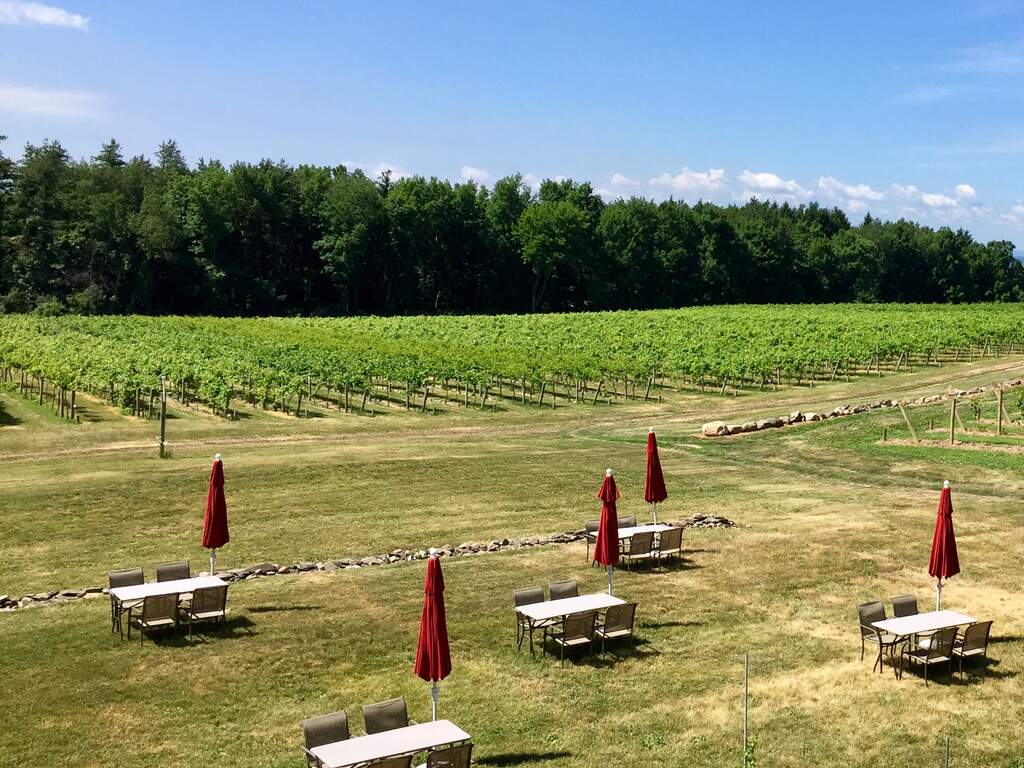 Opting for outside, lately? Victory View Vineyard is open for outside wine service including a seated, full wine tasting session, wine and beer by the glass, and designated picnic spots on our farm.
We exclusively craft wine from the grapes we grow in our vineyard. We serve our distinctive red and white wines in a full-flight testing and by the glass, and we also offer Argyle Brewing Company's popular local beer by the glass.
Our tractor-path drive through continues for sales of bottles of wine to go during our regular hours. No minimum purchase is required.
We offer case discounts of 10% off 6 or more bottles and 15% discount for the purchase of 12-bottle cases.
We adhere to current health restrictions. Our tables are arranged outside, at least 6 feet apart, and our staff wears masks at all times. Face masks are required for patrons unless seated. When not seated, physical distancing and masks are required. Our winery building and tiny tasting room is closed to the public until further notice.
Our hours are Friday - 3-7 pm, Saturday - 12-6 pm, and Sunday - 12-6 pm.
Thank you for your support, patience and understanding as we strive to keep everyone and our small business alive and well!