Lafayette is Back!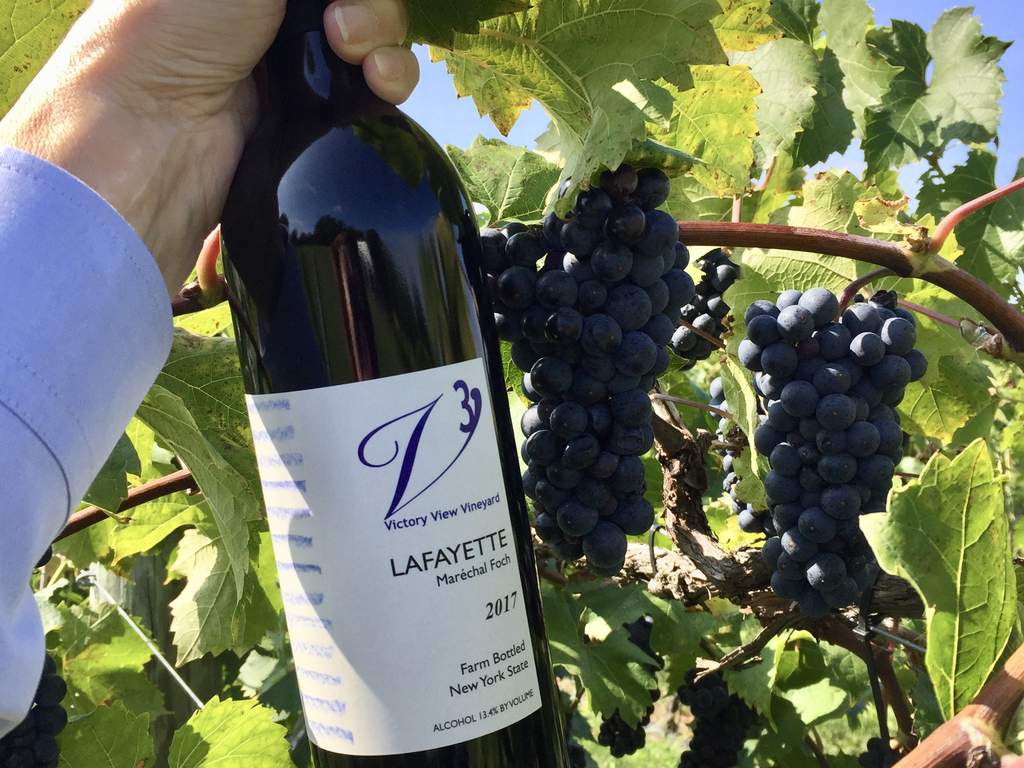 Yay! On Saturday, September 14th, we officially release our 2017 Lafayette!
We didn't make a 2016 vintage of Lafayette because we used our grapes to make a new blend. We heard from Lafayette fans, though, and now Lafayette is back on the shelf, and we plan to craft both the varietal and the popular blend - Three Rivers.
Lafayette is a well balanced medium body dry red wine crafted from maréchal foch grapes grown in our vineyard. Our "Foch" consistently ripens with a beautiful balance of sugar and acidity. Lafayette is aged in American oak before bottling.
We like to pair Lafayette with roasted red meats and grilled salmon or halibut. It also nicely complements our favorite dark chocolates.
Serve Lafayette at cool room temperature and enjoy. Cheers!