Happy New Year!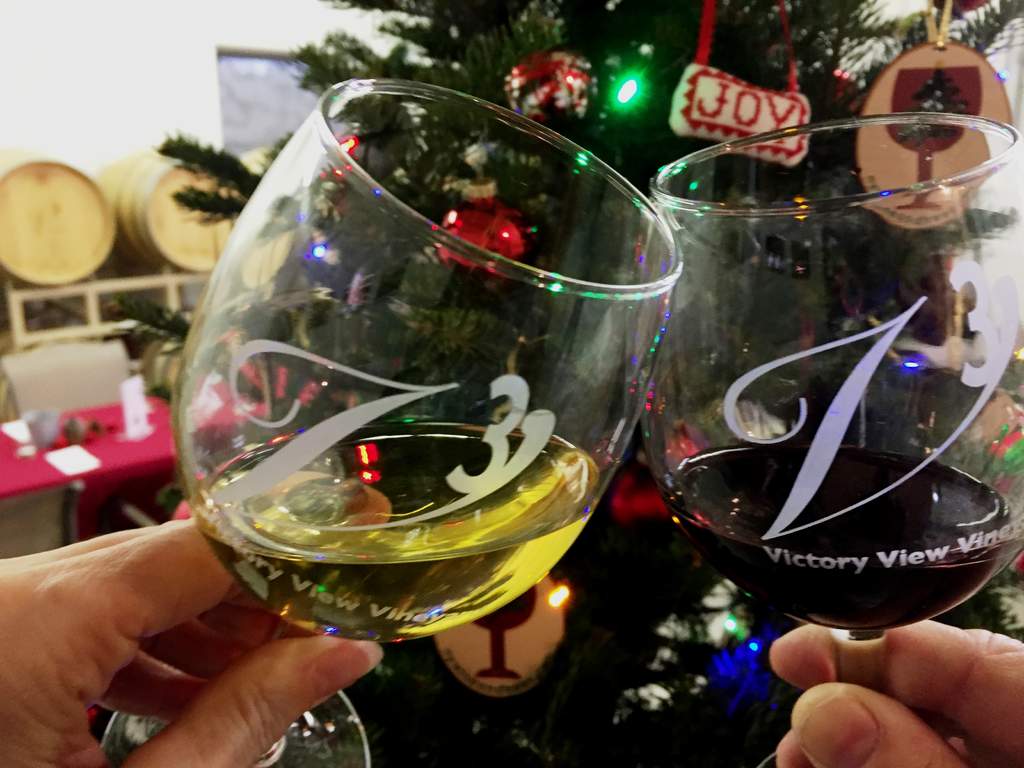 The frenzy of harvest is past, the grapes are in the tanks, and it's a new year! Happy New Year!
So how was the 2018 harvest? Our grape crop load set a record. We picked 15 tons of grapes, sold some and we left a row hanging for the birds.
After that January week of below zero weather, the rest of the winter seemed mild. The growing season was challenging, though. April was unusually cold and snowy so the vines woke up from dormancy later than usual. Then, we had a drier May, June and beginning of July than in the past. Later, the rest of the growing season was wetter than normal. If there is a normal, anymore. Finally, the decision to risk the weather and wait to harvest in late September turned out to be a good one. Thanks to our family and friends, who make up our crush crew, we harvested September 19th through October 3rd.
We managed to get well-ripened fruit in the target brix and pH range. Vineyard winter pruning and summer canopy management paid off, too - the fruit quality was very good. The bumper 2018 crop promises excellent wine.
Closed for the winter - our Tasting Room will reopen in April 2019. In the meantime, we're continuing site development for our Spring vineyard expansion, cold stabilizing and aging our 2018 wines, bottling our 2017 wines, winter pruning, making wholesale deliveries, and anxiously waiting for enough snow to cross-country ski!
2019 - Bring it on! Cheers!