Opening for 2019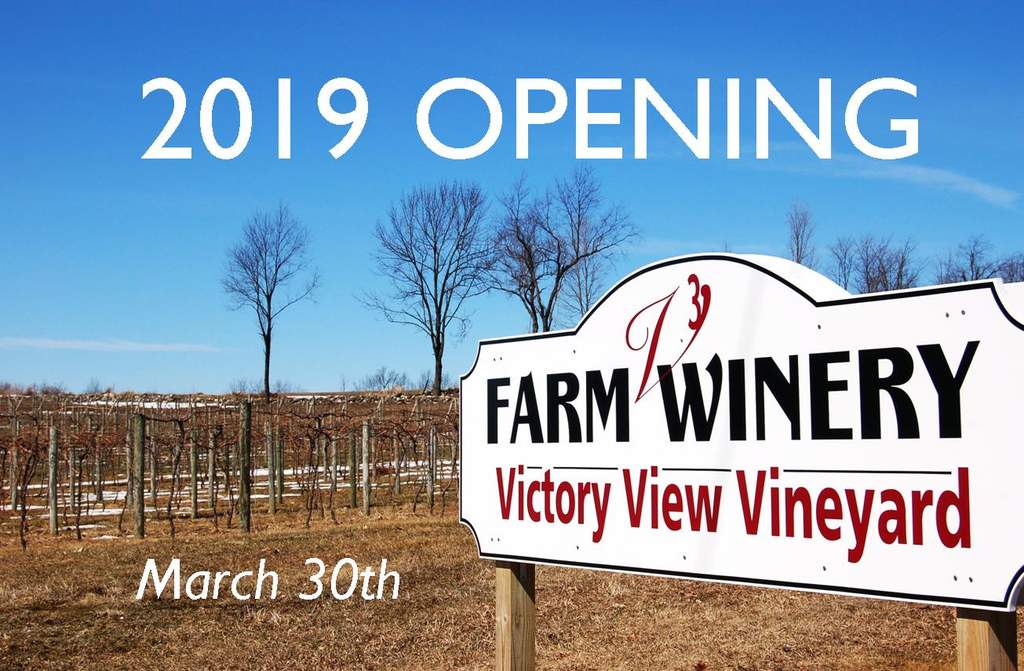 Victory View Vineyard is opening on Saturday, March 30th at Noon. Our hours remain Saturdays and Sundays, Noon to 6:00 pm.
We've been very busy in the vineyard and winery during January through March. We have one more row to finish up our winter pruning, and we should be done with this first round of pruning by Saturday. After that, when the sap begins to run, we'll be cutting off old cordons and tying up new ones, where needed.
In the winery, we're doing Spring cleaning, moving inventory and barrels around, bottling our 2017 vintage, and stocking the shelves with the distinctive wines of our Upper Hudson region. We start 2019 with seven wines - three whites and four reds, including our first blend Three Rivers.
Please stop by soon! Cheers!