New Wine Release - Three Rivers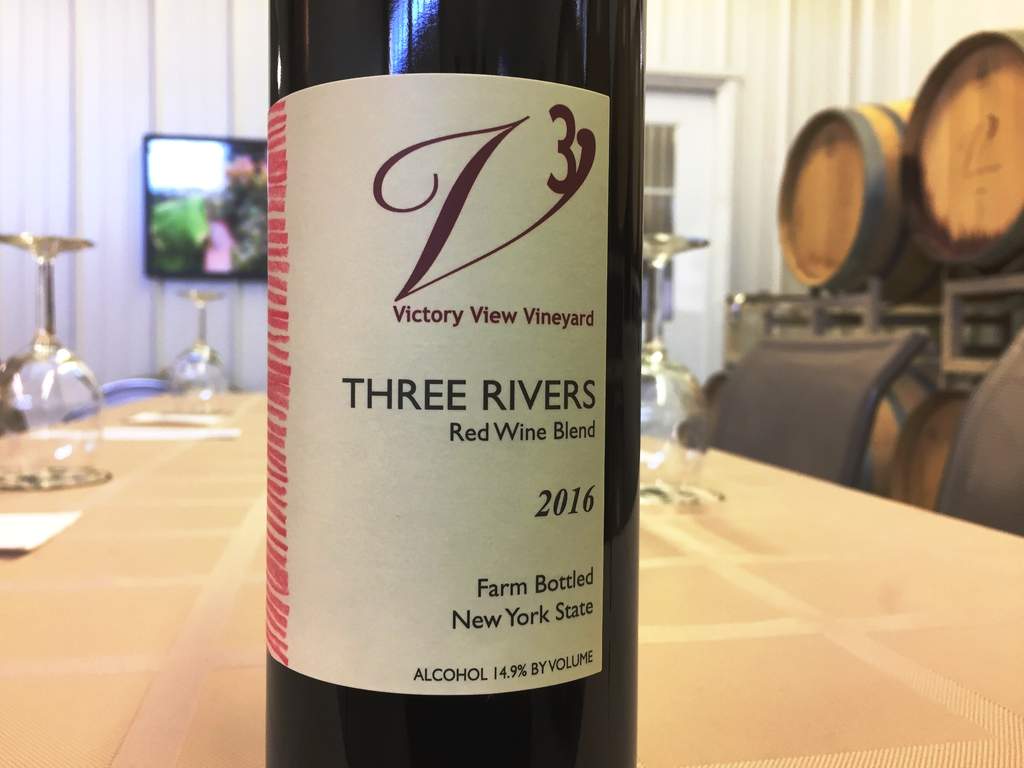 Here's good news if you like red wine. Victory View Vineyard's much anticipated new wine – a red wine blend, our first – is now for sale in our tasting room.
Three Rivers, so named because of these rivers' importance to the history of our region and our vineyard's location to these three rivers – the Hudson River to the west, the Hoosic River to the south and the Battenkill to the north.
Three Rivers is a blend of the three varieties of red wine grapes we grow in our vineyard. We limit production of this blend of marquette, maréchal foch and frontenac to 72 cases because we also craft varietals of these three grapes. The other good news is we're planting more of all of these grapes come Spring. So in 2021, the third growing season of the 2019 planting, we'll have more grapes. And, more grapes equals more wine!
By the way, this is not an experiment. We have proven that we can grow good wine grapes here in Easton. After careful consideration of the chemistry of our 2016 crop and bench trails, Gerry, our winemaker, determined the proportions of each grape variety, the yeast strains, and best barrel aging process to craft a well-balanced dry, red wine. Gerry has proven he can make delicious wines that are distinctive to our Upper Hudson region. Stop by to taste our 2016 Three Rivers and six more of our current selection of red and white wines. Our tasting room is open Saturdays and Sundays, Noon to 6:00 pm. Cheers!