Pruning Update - Our IPP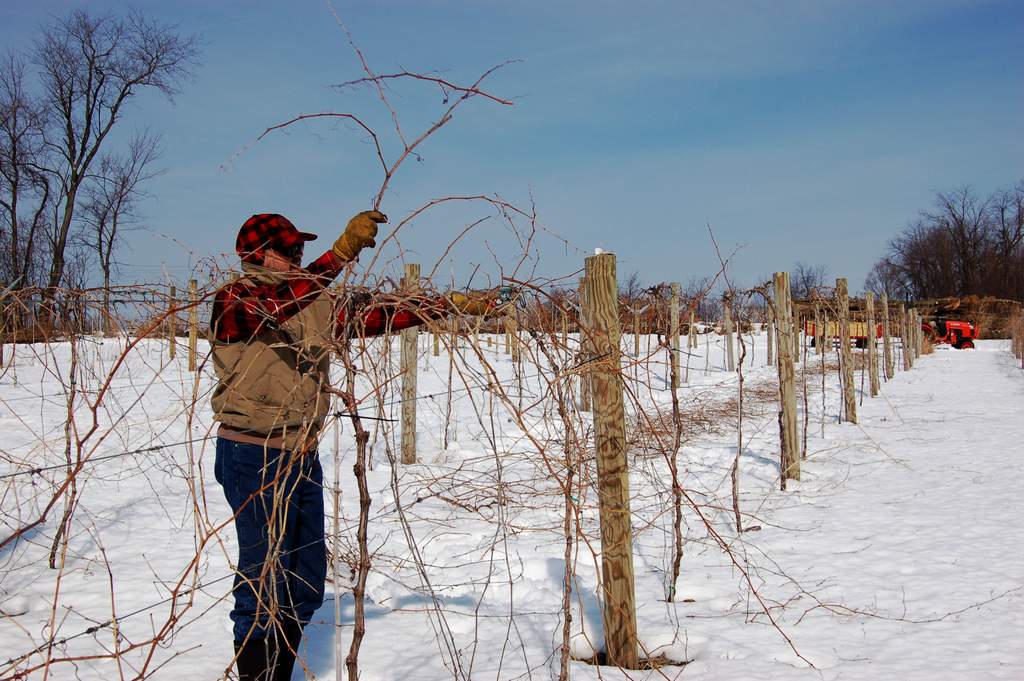 Not much has changed in the pruning department. After a decade of winter pruning, it's still our mission to continually work toward vineyard health and productivity for the coming harvest.
Our goal this year is to replace cordons in an acre of our marquette grapes and spend extra time tending to our frontenac - our only variety on the Geneva double curtain trellis system. With this additional TLC (nor'easters or not), we hope to boost quantity in these varieties. The rest of the vineyard will be spur pruned with a few cordons replaced here and there where needed. Each individual vine is looked at carefully to determine our pruning plan for the new year.
Our 2017 harvest yielded our largest total crop to date, but the marquette and frontenac yield was a little less than anticipated. The extra effort replacing cordons in the vineyard in March is worth it by harvest time in September. The harvest of one year dictates our pruning goals for the following year. And, so, the cycle continues.
Over the last decade we have learned a lot about growing grapes in Easton and we continue to rack up more experience in our continual effort to make wine we are proud of. We are positive that great wine is grown.