Vines, Grapes, Harvest - the 2017 Season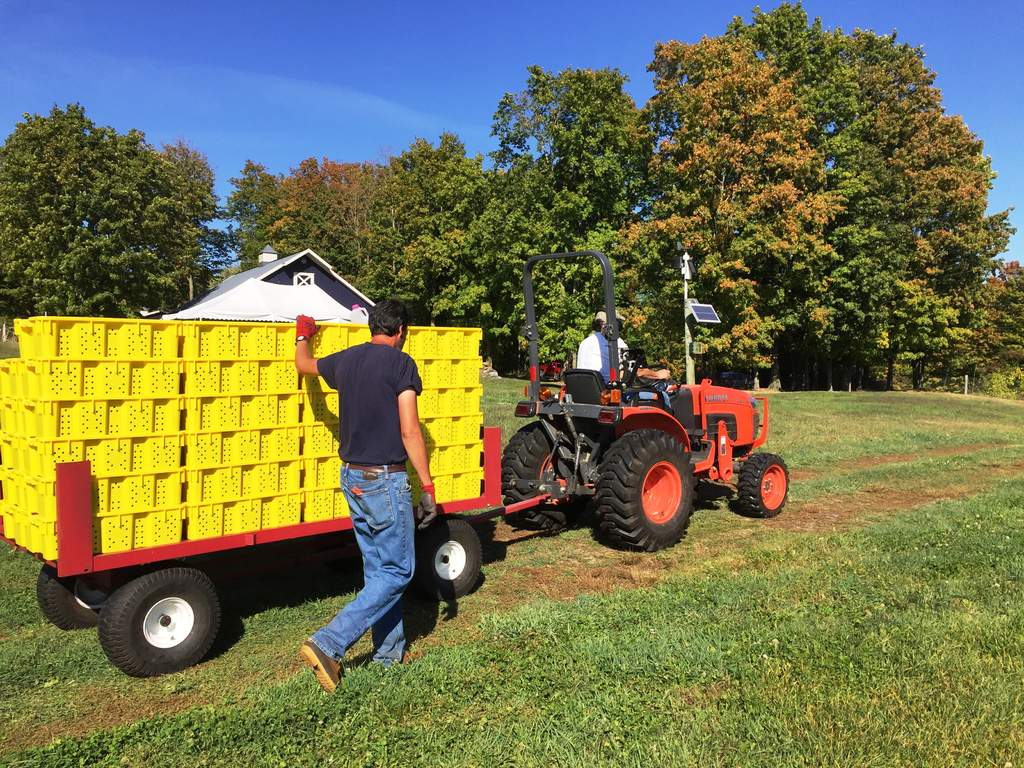 The 2017 season, like all others before, was unique. Bud break came early to our vines, but harvest was late. The growing season in between was unseasonably cool, and we were behind in growing degree days (GDD) to ripen the fruit and harvest in our usual mid-September fashion. We really needed that unusual September heat up to ripen our crop. As a consequence, we harvested all of our grapes over two weeks later than normal, and we harvested more frequently. Instead of harvesting in three to four days, we harvested in smaller batches over the course of 13 days. Yet, in the end, we picked all of our grapes at peak ripeness. Whew!
Thanks to our family and friends we were able to harvest a record-breaking total crop – in quality and quantity. We harvested our largest crops ever of la crescent, lacrosse, maréchal foch and melody. Only 2015 saw larger crops of marquette and frontenac.
Our 2017 vintage is aging nicely in oak and stainless. Our 2016 wines are bottled and will be released throughout 2018. So, we are on track for another exciting year at Victory View Vineyard. Cheers!