Marquette: a grape we know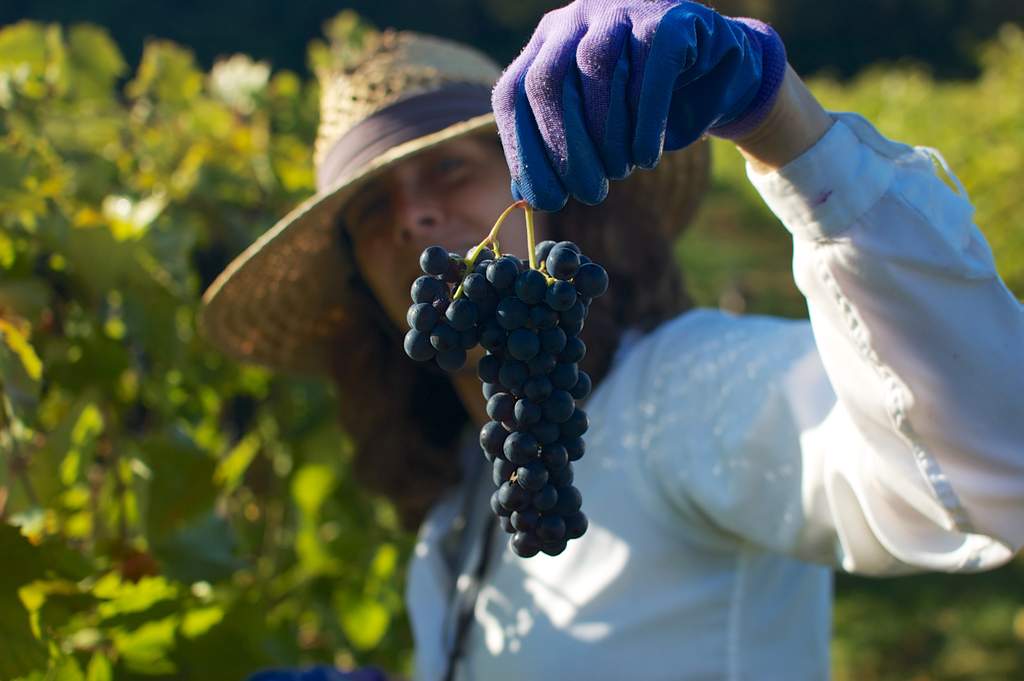 Marquette, our signature red grape, is a grape we know. We started our vineyard by planting 184 marquette vines in 2008. We now have about 1½ acres and make four styles of wine with this versatile grape.
Marquette grapevines, released in 2006 from the University of Minnesota's grape breeding program, have a unique flavor profile - as new as the grape. We believe that knowledgeable grape growers make the best wine makers, so we learned a lot about growing marquette and other hybrids over the last nine growing seasons.
The 2008 to 2016 seasons were very diverse. We've experienced a lot - from an ice storm in 2008, a 2011 hurricane and tropical storm deluge in a two-week span just before harvest, piles of snow two winters in a row with a polar vortex thrown in, a late frost in 2015, and two unseasonably warm winters with extreme temperature fluctuations. Yet, since we began harvesting our 1½ acres of marquette, we average 11.2 pounds per vine, proving our region's soils and climate are suitable for growing marquette. Granted, our site is good for growing grapes. Our vineyard rows are oriented north-south on a slightly sloped hill with southern exposure and a fairly constant breeze.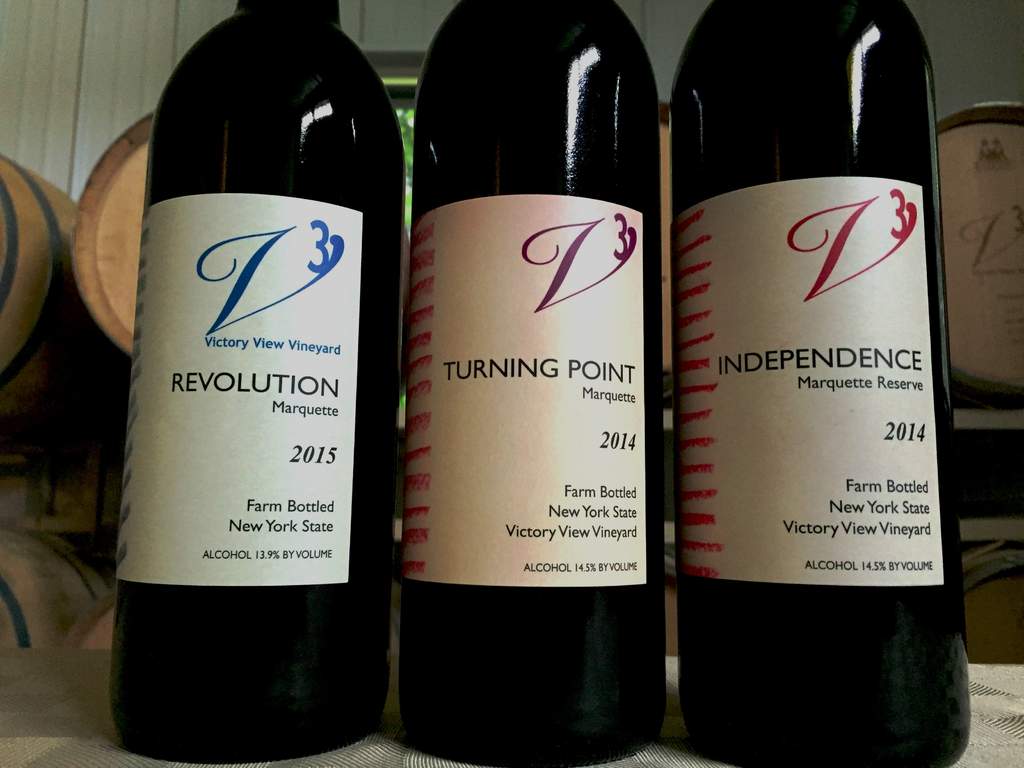 We know this grape, marquette, because Cornell Cooperative Extension and their work with the Northern Grapes Project have made it possible for us to learn as we go – growing grapes, expanding our vineyard and making award-winning wines. Their research, site visits, webinars, and wine making and other workshops have been invaluable.
Today we craft four styles of wine with our marquette grapes. Our marquette wines have complex flavors with notes of cherry, plum, pepper and spice, and they are a dark ruby color with good tannins. We're currently experimenting with our first blend of marquette with some frontenac and foch. So, with marquette as a base, we are working to expand our award-winning lineup. Stand by"¦
Marquette: we know this grape.