Red Wine Medal Winners
We entered some of our wines in a second New York wine competition. We figured the competition's results could help us see how our wines stack up with other wines. We think our wines are good, and our customers think our wines are good, but what would judges think?
Well, the results are in, and our wines did pretty well at the 2015 Hudson Valley Wine & Spirits Competition. Our 2013 Independence marquette reserve won a double gold and best red wine. This full-bodied red won a double gold in the red hybrid category and then won best red wine when judged against all the red wine double gold winners.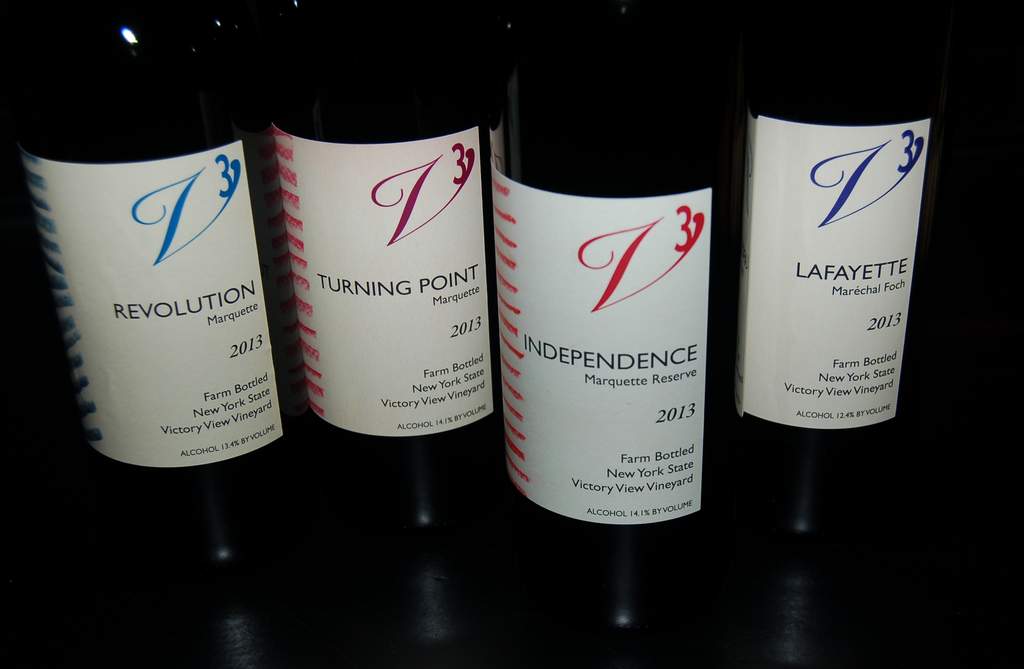 Here are the results:
2013 Independence marquette – Best Red Wine
2013 Independence marquette – Double Gold
2013 Turning Point marquette – Silver
2013 Revolution marquette – Bronze
2013 Lafayette maréchal foch – Bronze
We are pleased to say wines from our second commercial vintage (2013), all made with our grapes, stack up pretty well. Actually, 2013 is the first time we made Independence and Revolution from our marquette grapes. Marquette is on the move!
Some of our 2014 marquettes are aging in oak, some are bottled and waiting for labels, and Gerry just racked our 2015 marquettes this week. So more to come!
Our 2014 Turning Point marquette, released November 7th, is now available.