2014 La Crescent Wine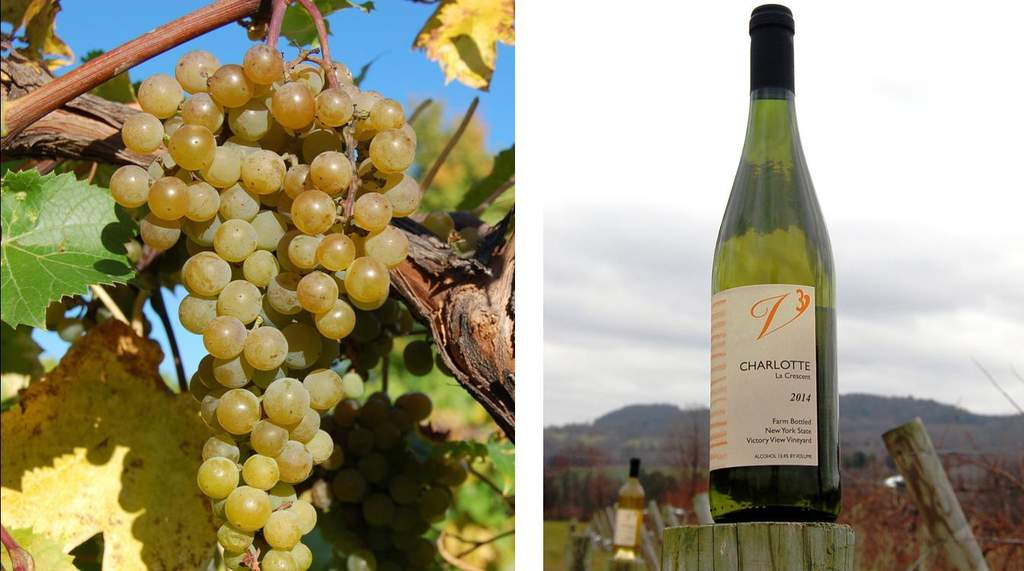 Gerry and I believe our 2014 la crescent wine is the best we've made yet! And, that is even after a challenging growing season.
The unusually cool temperatures at the end of the August and beginning of September last year meant that we had to let our la crescent grapes hang longer to ripen. The wait was worth it, though. The grapes ripened to a beautiful balance between sugar and acid and we harvested when the sugar level averaged 23.5 brix.
La crescent grapes tend to shell, or fall off the ripe clusters, when touched and can be tricky to pick late in the season. Even so, we harvested over three tons of la crescent in 2014.
We make our Charlotte la crescent in a German-style, without oak, to help maintain the fruitiness of the wine. The result is a well-balanced dry white wine with a distinctive taste reflective of our terroir.
We are excited to release our 2014 Charlotte la crescent wine on December 19th at our Open House party. Cheers!