Harvest 2022 at Victory View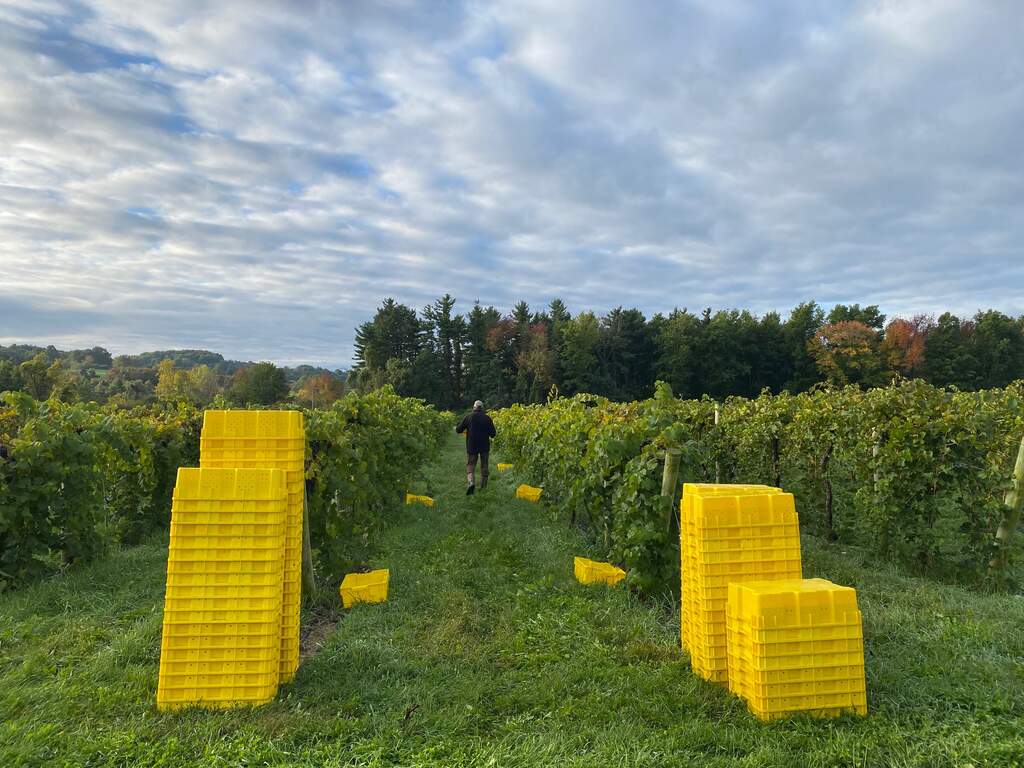 The 2022 harvest season was long, but bountiful.
Timely bud break and good weather during pollination produced a heavy crop load. Our biggest challenge this year was the lack of rain for the month of July which stressed some of our newest vines planted in 2019 like our maréchal foch. Without fully developed root systems and planted in well-drained soil on the hillside, some foch vines were parched by the lack of rain. The rains returned in late August, and the September harvest season was cloudy and rainy which resulted in a longer harvest season stretching into October.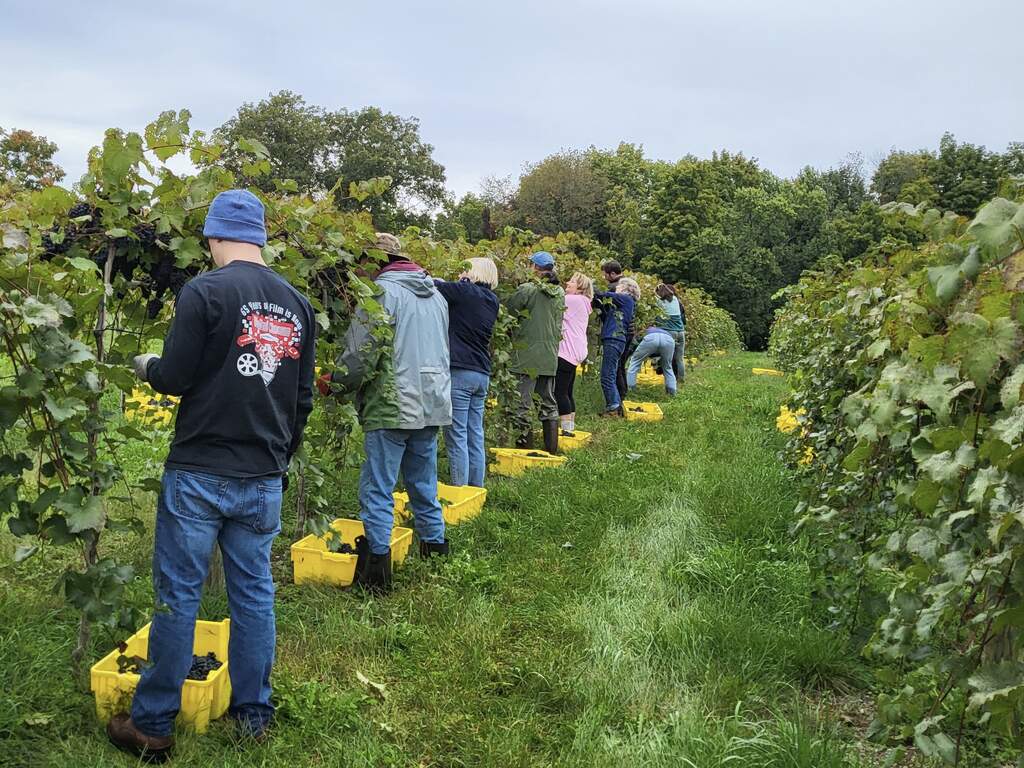 During harvest season - September 17th to October 6th - our crush crew worked in the vineyard 11 mornings harvesting grapes and the rest of the time in the winery and on the crush pad crushing and pressing grapes. Thanks to our family and friends we were able to hand harvest a record-breaking crop in quantity and quality. We hand harvested over 23 tons of beautiful fruit. It was our largest crop of all varieties of grapes, except frontenac. Part of our frontenac remains on the vines, mainly because we ran out of fermentation tank space this year due to the large crop of everything else. The plan is to use the remaining fruit to make ice wine, if the weather cooperates.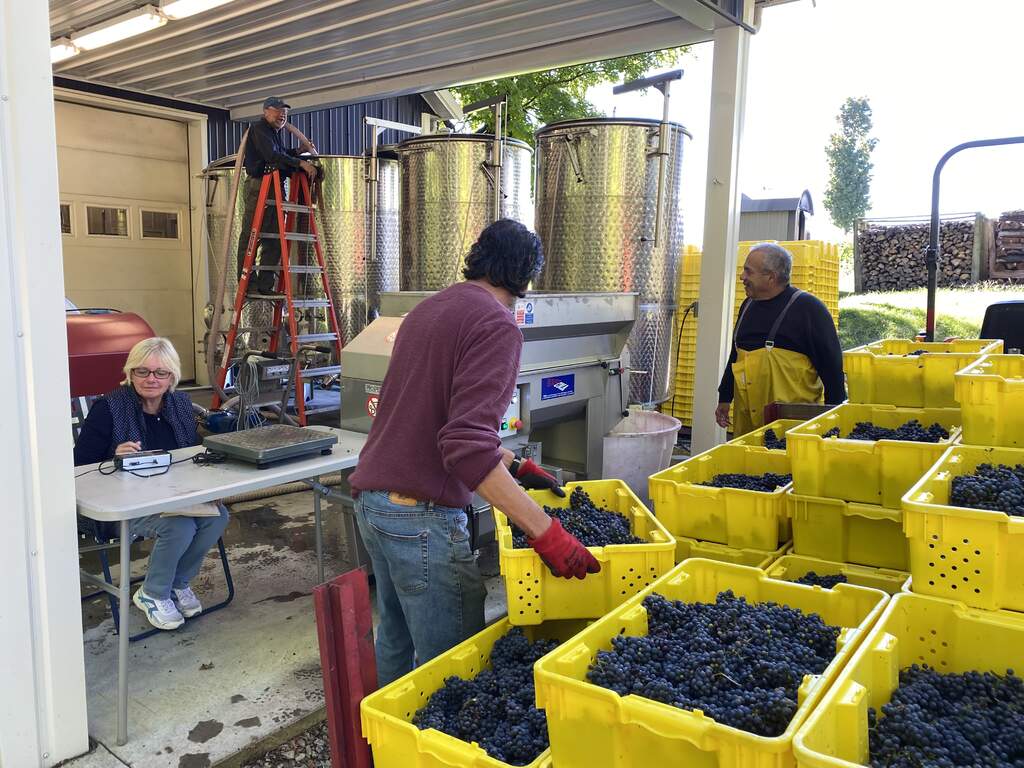 All in all, the season was very good. Our older vines, with fully developed root systems, produced top notch fruit and a lot of it. We managed to harvest over twice our average crop load of excellent quality grapes.
Now, our crew is working in the winery racking the 2022 wines, aging 2021 wines and bottling 2020 wines. After racking our 2022 wines, it's into oak barrels for aging. So, we are happy to report, we're on track for another good year at Victory View Vineyard with your favorite wines on their way from grape to glass.