Wine Service Changes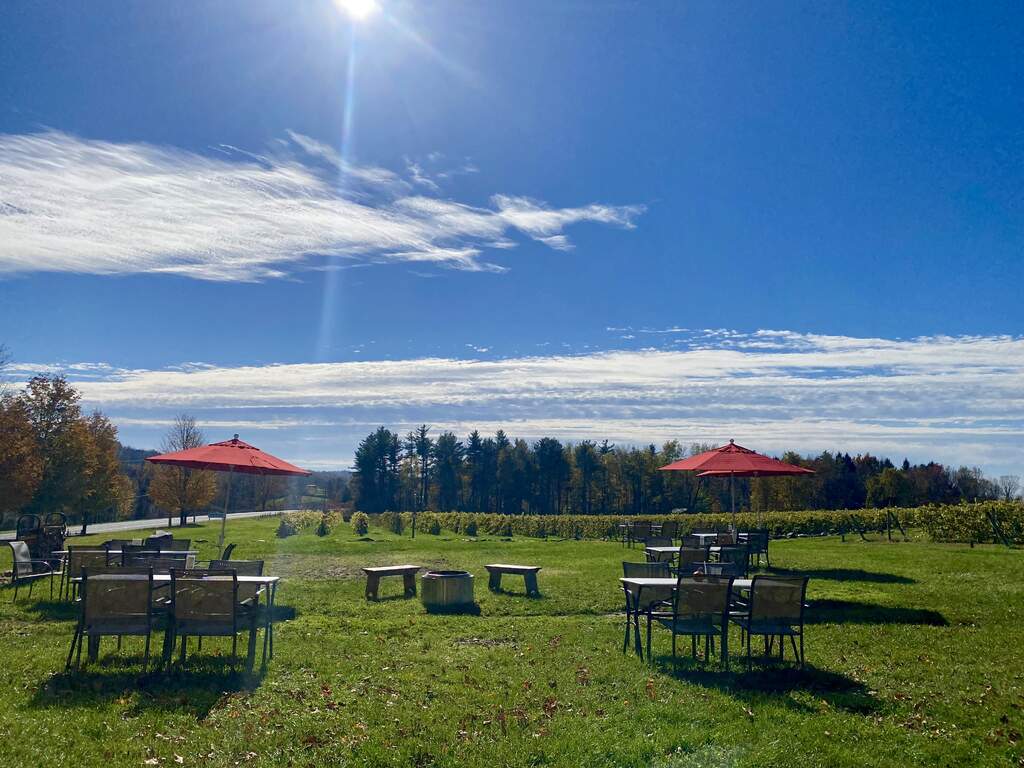 As Autumn weather gets cooler and turns to Winter, we pivot again and alter our approach to providing wine tastings and wine by the glass. We continue to offer outside wine service, as the weather permits, and drive-through sales of bottles of wine to go through January 1, 2022. The change - we are offering limited inside wine service beginning on October 30, 2021.
Proof of Vaccination and prior reservations are required for access to inside wine service. We accept the NYS Excelsior Pass or an original vaccination card as proof of vaccination. You may make a reservation for inside wine service by texting or calling 518.461.7132. Group size is limited to six people for inside wine service.
Vaccination or use of a face mask is still required for outside wine service. Tables, spaced at least 6 feet apart, ring a fire pit on the coolest days. We suggest you bring a blanket as the days grow cooler. For the most adventurous, Autumn walks through the vineyard and picnic spots are still offered. We continue to require reservations for groups of six or more people for outside seating.
Our hours in November and December are Saturdays and Sundays Noon to 5:00 pm.
Whether you join us for a seat outside as the geese fly over and you take in the remaining Fall colors or sit inside among the tanks and oak barrels on a rainy day, we strive to make your visit to Victory View Vineyard pleasant and memorable.