Opening Update
We normally close our tasting room for January, February and most of March, and reopen each year after mud season. During these months, we cold stabilize, age and bottle some wine, make wholesale deliveries, winter prune our vines, and hopefully get some skiing in.
This year of 2020 is different. In February we started thinking about the coronavirus and how it would impact family, friends, neighbors, and tourists to our area. We considered what we would need to do to open our tasting room, to be safe and prevent the spread of the highly contagious coronavirus.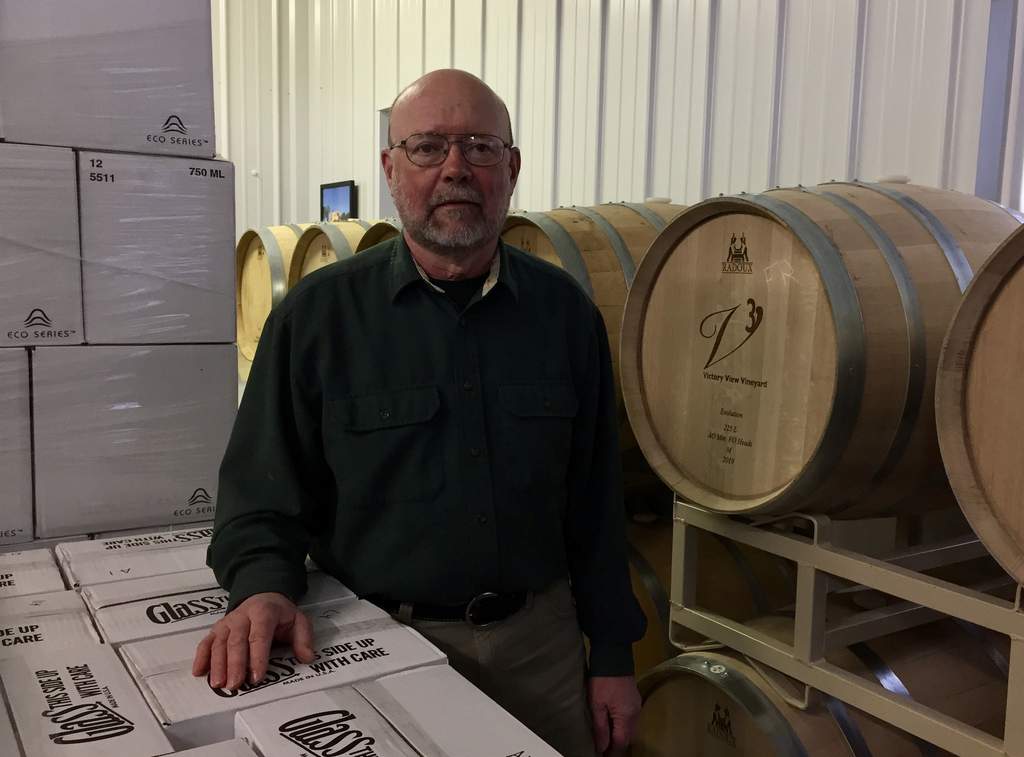 We've worked out a drive-through procedure that will minimize risks and allow us to possibly sell at least some of the wine we have stacked up in our winery. Just drive up, beep your horn, roll down the passenger-side window, and Gerry will come out to take your order and process the credit card transaction at a safe distance. Then, you can pop open your trunk and he can load in your purchase. For more information or to place an order in advance, please contact us.
Out of an abundance of caution, we have been social distancing ourselves for well over the recommended 15 days. Also, we have gloves and cleaning products.
Over the next few months we will continue to work outside completing the few remaining rows of grapevines that need pruning. We're also working on clearing hedge rows and doing typical spring yard work. We'll bottle our 2019 vintage in late summer.
To keep our sanity Gerry and I take daily walks in the woods and get outside as much as possible. Frequent FaceTime "visits" with kids and our six grandkids are sweet connections during these unusual times. We miss hugs, but the virtual fist bumps and blown kisses keep us smiling. We're reminded of how fortunate we are and maintain our sense of humor.
We'll stay in touch with everyone via social media – Facebook and Instagram – and post status reports on our website.
The sooner we all take the official health recommendations seriously, the sooner this disruption will pass. Fingers crossed.