Halfmoon Winter Farmers' Market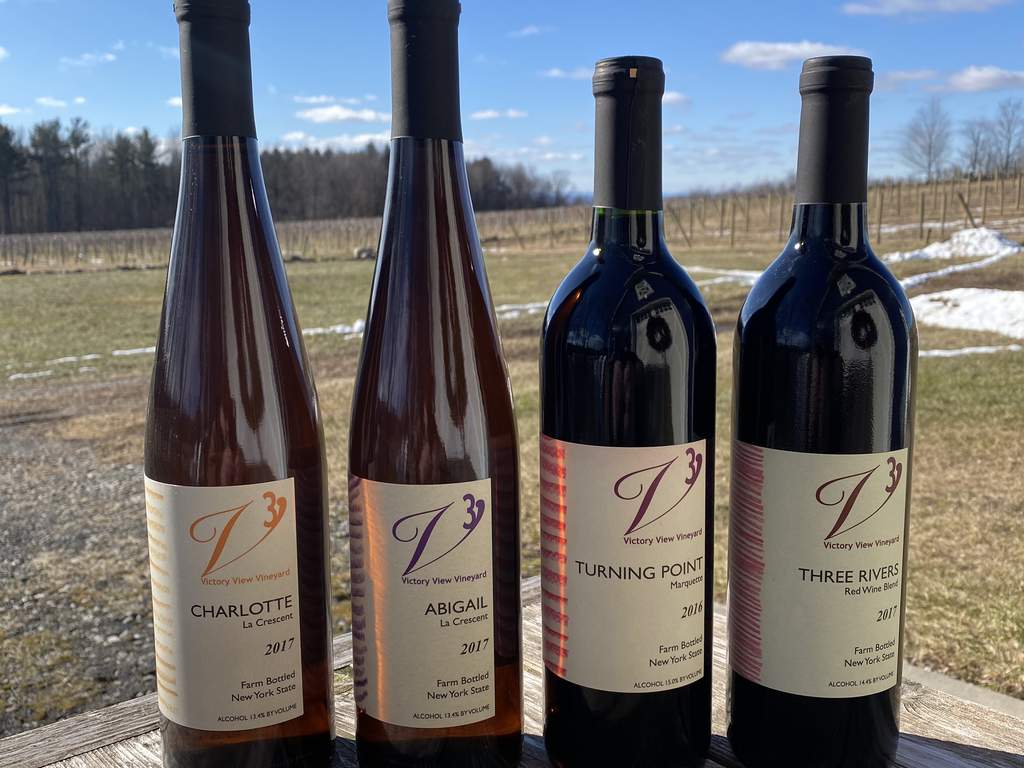 Victory View Vineyard is happy to introduce our wines to the farmers' market goers in Halfmoon, NY so they can taste the distinctive wines of the Upper Hudson this winter.
We're at the Halfmoon Winter Farmers' Market on Wednesdays, 3-7 pm for bottle sales. The market is inside the Halfmoon Town Hall on Harris Road in Halfmoon, NY.
We're featuring four of our popular wines at the market. Two of our white wines are made with our la crescent grapes - Charlotte, a dry, German-style white and Abigail, a semi-sweet white. Both red wines - Turning Point and Three Rivers - are dry. Turning Point is made with our marquette grapes and Three Rivers is a blend of our marquette, frontenac and marechal foch grapes.
All of our wines are crafted exclusively with grapes we grow on our farm in Easton, NY.