Wine and Cheese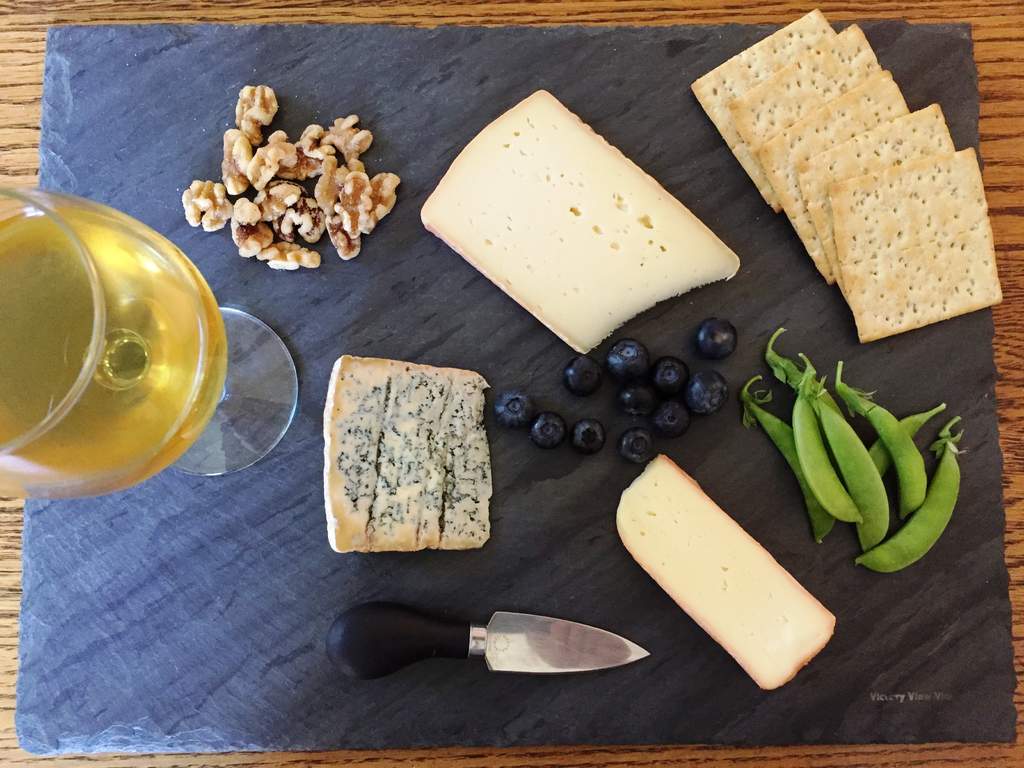 June is dairy month. And, that is a big deal here in Washington County. After all, we are a county of beautiful dairy farms, large and small. Our vineyard and winery are on a hill overlooking dairy farms up and down the valley. We know how hard our neighbors work to produce milk for many dairy products and keep the local economy chugging along.
Throughout the summer we offer local cheeses made with local milk – cows, goats and sheep. We feature different Washington County cheese maker's products in our tasting room. Come and relax in our barrel room or on our patio, and enjoy local cheese with your favorite glass of Victory View Vineyard wine. By the plate or by a wedge to go, you can't beat the flavors of our local cheeses.
Then, come back in September. We're proud to be part of the Washington County Cheese Tour which is scheduled annually for the weekend after Labor Day. This year the Cheese Tour is September 7th and 8th. So, mark your calendar for the first weekend after Labor Day, and jump on the self-guided autumn tour. Please plan to make us a stop to pick up delicious local wine to drink with delicious local cheese.