Wine Trail Pop-Up Wine Garden
August 24th, 2017
This event has ended.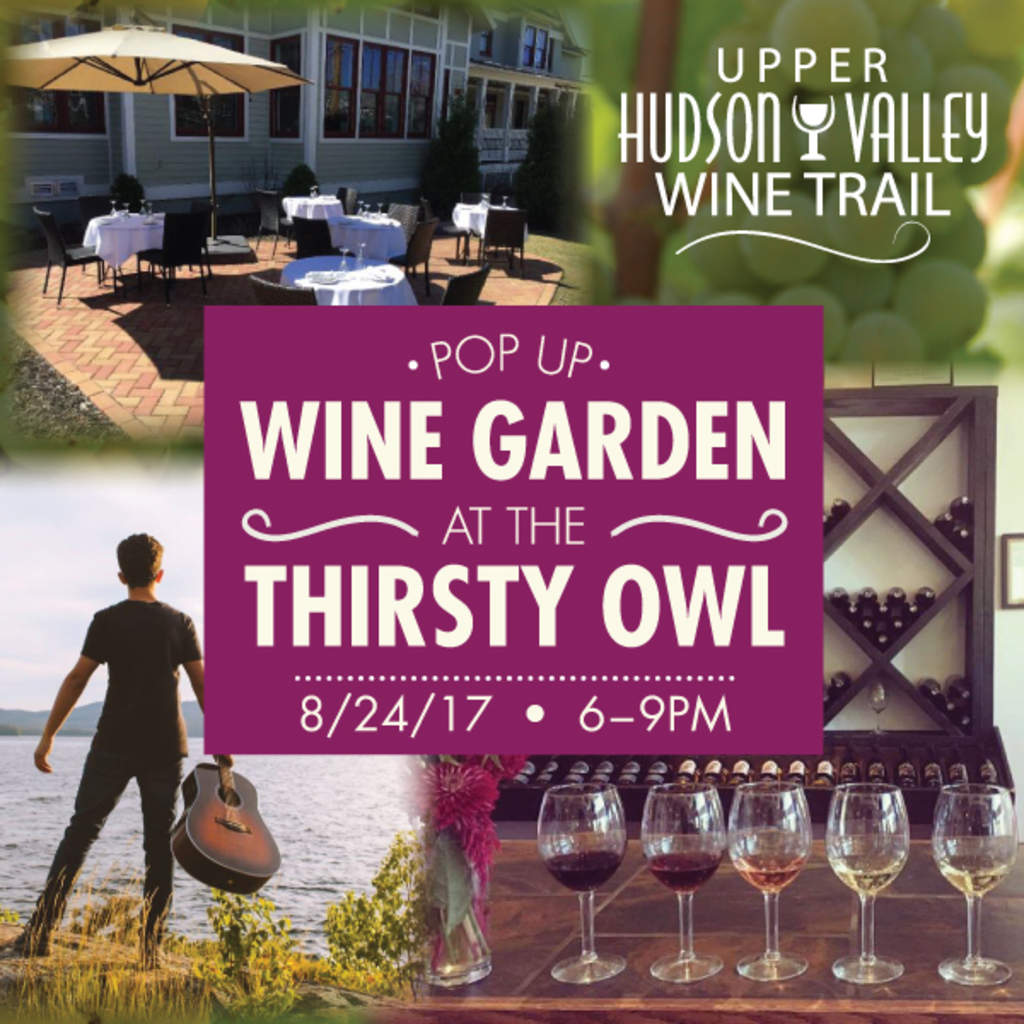 Victory View Vineyard and other Upper Hudson Valley Wine Trail member wineries will pour wine samples at Thirsty Owl Outlet Wine Garden & Bistro, 184 S Broadway, Saratoga Springs, on Thursday, August 24, 6:00 to 9:00 pm. Bottles of wine can be purchased for home consumption. No admission fee.
Thirsty Owl is a favorite Saratoga restaurant. Pop on by for food and drinks. Taste the best of our Upper Hudson region!
Participating Wineries:
Adirondack Winery
Galway Rock Vineyard & Winery
The Saratoga Winery
Thirsty Owl Outlet & Wine Garden
Victory View Vineyard