Wine & Cheese Week
July 28th to August 2nd, 2015
This event has ended.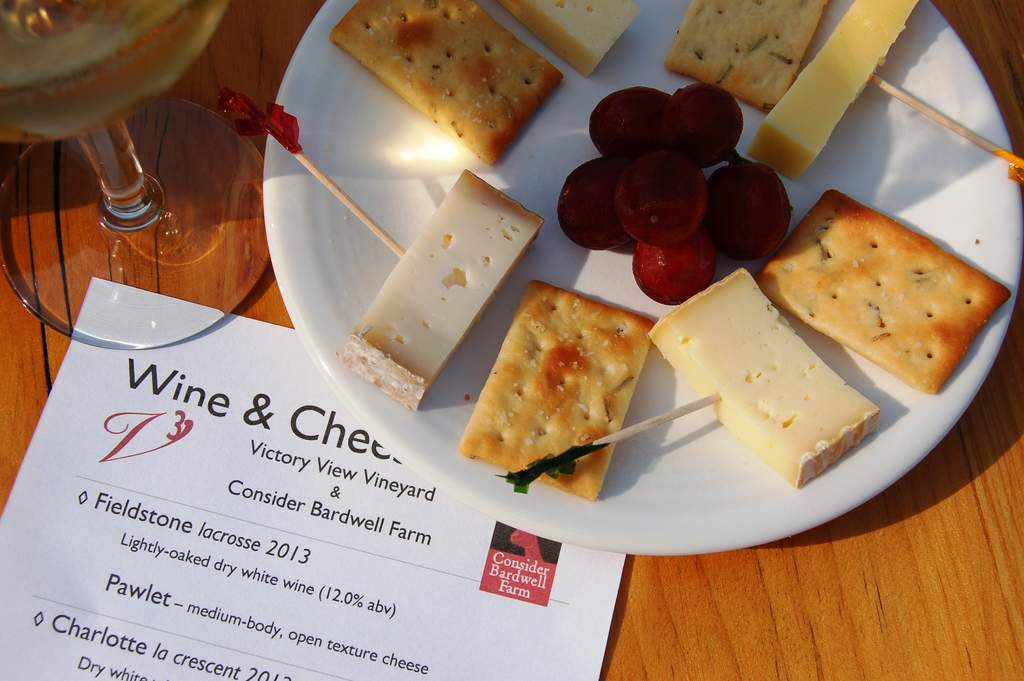 It's Wine and Cheese Week on the Upper Hudson Valley Wine Trail, Monday, July 27 through Sunday, August 2, 2015. Victory View Vineyard will be open for extended hours for the week. We will open Tuesday, July 28th through Sunday, August 2nd from 11:00 am to 5:30 pm.
Ticket holders are entitled to a special cheese pairing at participating wineries. Three tastes of wine will be paired with three cheese tastings at the 12 wineries all week long. Tickets for our wine trail's Wine & Cheese Week are $25 per person or $40 per couple.
At Victory View Vineyard we will pair three of our wines with three kinds of cheese from Consider Bardwell Farms.