2020 Opening Drive-Thru
March 27th to June 1st, 2020
This event has ended.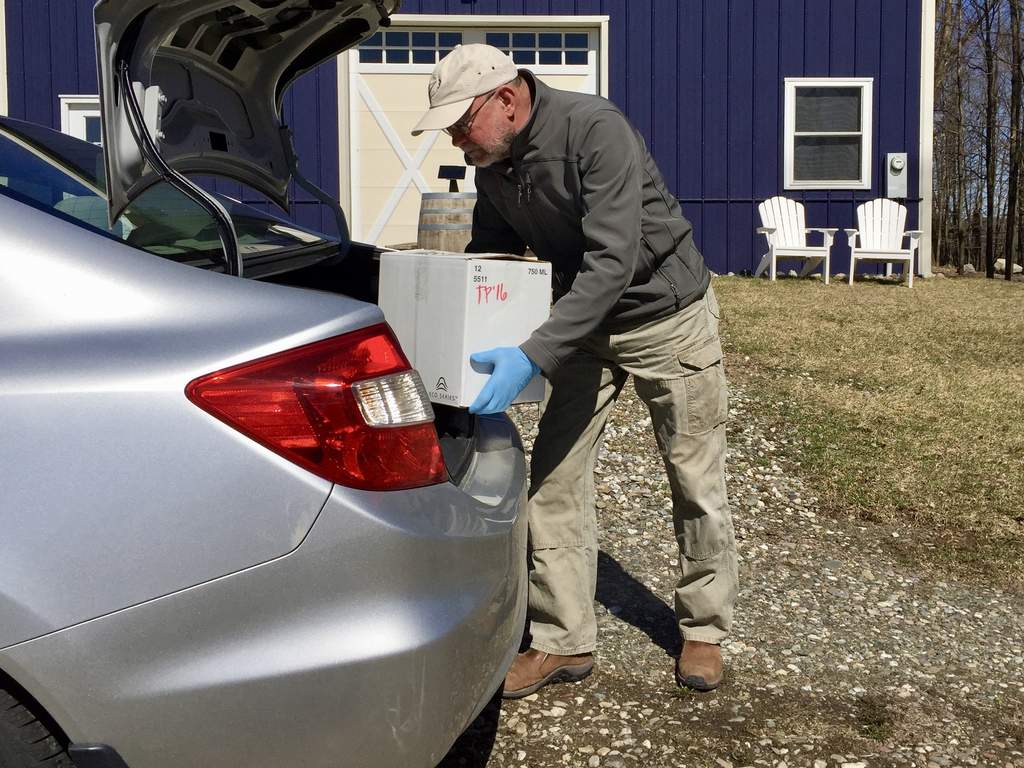 Our drive-thru hours are Fridays 3-7 pm and Saturdays 12-6 pm.
Here is an example of how our drive-thru works. First, check the list of our currently available wines to make your selection. Next, just drive up, beep your horn, roll down the passenger-side window. Then, we will come out to take your order and process the credit card transaction at a safe distance. Finally, pop open your trunk, we'll load in your purchase and off you go.
Until further notice, our tasting room will be closed and we will not be doing winery or vineyard tours. Some of our wines can also be found at these local locations.
For more information or to place an order in advance, please contact us.
Thank you, and please stay safe.