The Washington County Cheese Tour
September 9th - 10th, 2023
This event has ended.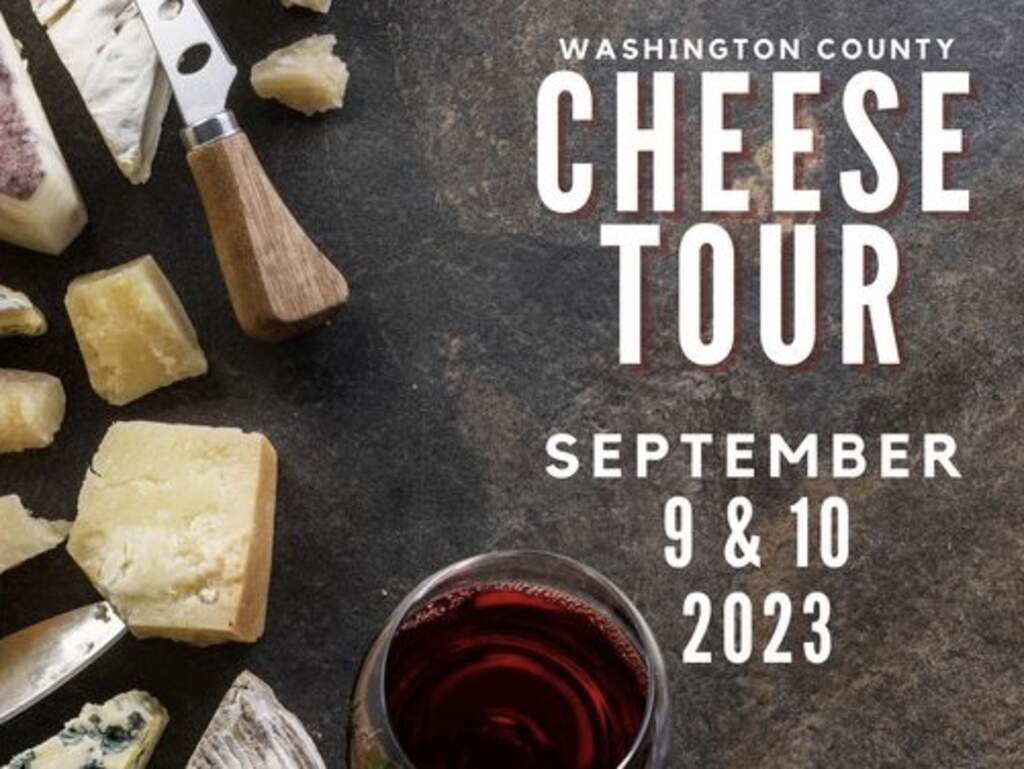 The Annual Cheese Tour with Wine, Beer & Cider is Saturday and Sunday, September 9-10, 10 am to 6 pm. Gather your friends and set out for this foodie, country road trip adventure to six farms! Visit three cheese farm stores, a craft farmstead brewery, a farm cider house, and our farm winery.
During the tour, Victory View Vineyard is the farm winery stop and we're open 10 am to 6 pm both days. Our winemaker pours a limited, free tasting of some of our wines. We offer full tasting sessions of all wines, glasses of wine and snack plates with local artisan cheese for purchase in our wine tent. Round House Bakery's wood-fired pizza maker is on site on Saturday and Casa Reyes serves tacos on Sunday. A chocolate maker and watercolor artist will sell their creations both days. Guided walking tours are free.
Our neighbors at Tiashoke Farm Store, less than a mile to our south, is a stop on the tour. Known as an exceptional roadside pumpkin farm stand, Tiashoke is now located in a newly-renovated historic barn offering Cabot Cheese, beef, pork, antiques, other local cheeses and farm products.
New on the tour this year is Scotlander Brewing Company in Argyle, NY. Other stops on The Cheese Tour are Argyle Cheese Farmer in Hudson Falls, Consider Bardwell Farm in Pawlet, VT, and Slyboro Ciderhouse and orchard in Granville.
Though there is no admission fee for The Cheese Tour, we ask for a donation to Comfort Food Community, our local food pantry, whose mission is to work to end rural hunger, support local farms, and build a healthy community.
We hope to see you at this uniquely Washington County event. Cheers!