The Craft Beverage Corral at the Fair
August 22nd - 27th, 2022
This event has ended.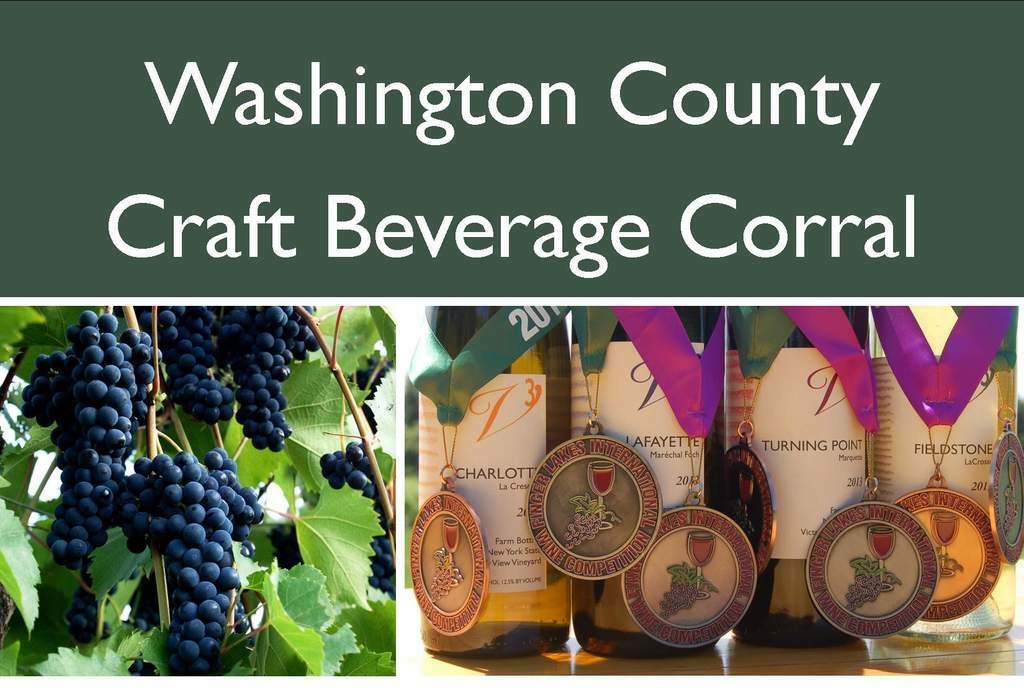 Visit Victory View Vineyard at Washington County Fair's Farmers Market on Tuesday through Saturday of fair week, August 22-27th. Beginning at Noon fairgoers, 21 years and older, can taste before they buy bottles to go for home consumption. Taste the bounty of Washington County's craft beverages, and look for Victory View Vineyard and other craft beverage producers in the County Bounty Building.
At 3 pm on Tuesday, August 22nd Victory View Vineyard will present a wine and cheese pairing demonstration. Stop by the County Bounty Building for a taste of local wine and cheese.
At 4 pm on Tuesday through Saturday, August 22-27, local, craft beverage producers of wine, beer, spirits and cider will pour their products by the glass. Grab a bite to eat at your favorite fair food vendor, see us in the County Bounty Building for a glass of wine, and enjoy your dinner in the new beverage tent at the Craft Beverage Corral behind the building.
Meet our winemaker at the fair and taste the distinctive wines of the Upper Hudson region. All of Victory View Vineyard's wines are 100% crafted from grapes grown in our vineyard and bottled at our farm winery in Easton.
ID for proof of legal drinking age is required. All by-the-glass sales must be consumed in the County Bounty Building or the Craft Beverage Corral tent behind the building. Bottles may also be purchased for home consumption. We suggest you store a cooler in your car for your craft beverage purchases so they don't get too hot. Bring home a taste of Washington County.