Veraison Weekend
July 30th - 31st, 2022
This event has ended.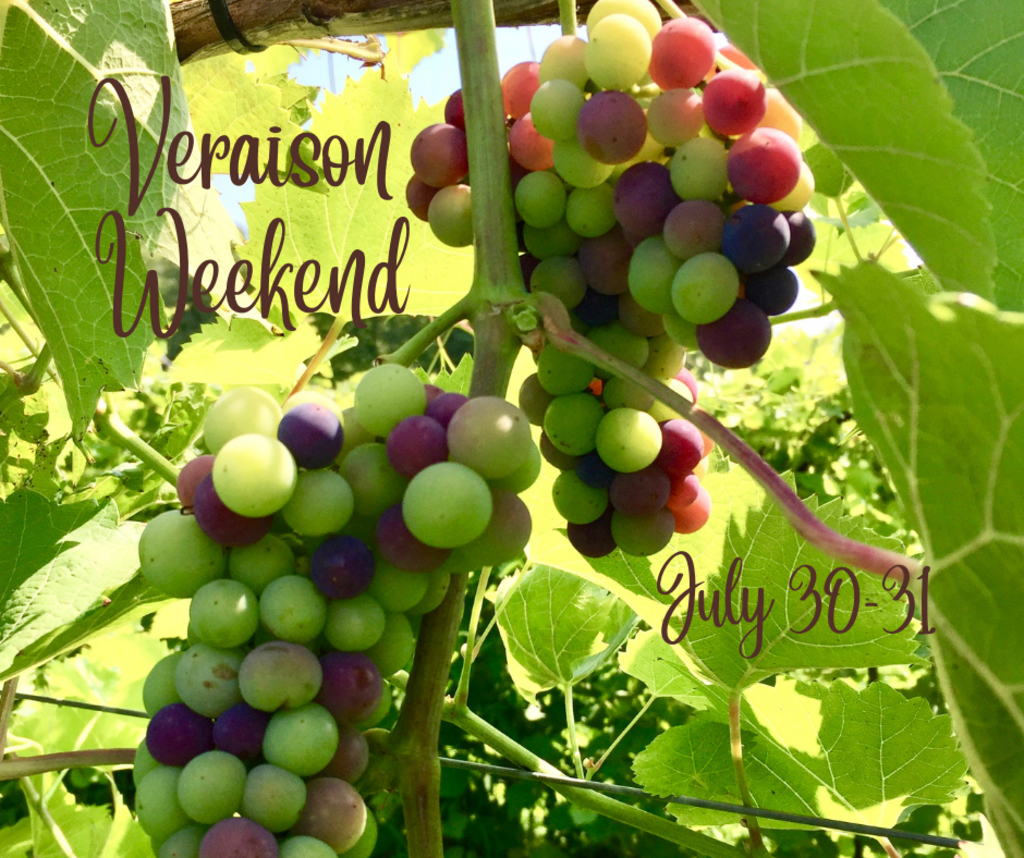 Saturday and Sunday, July 30-31, is Veraison Weekend at Victory View Vineyard! Gather your friends and family to visit us on the Upper Hudson Valley Wine Trail. Enjoy a special wine tasting for $10 per person and keep your wine tasting glass as a souvenir. Walk the vineyard to see this once-a-year color display - our grapes change color from all green to hues of pink, purple and blue on their way to ripening.
Enjoy sampling award-winning wines and relax in our wine tent with a glass of delicious wine. Bring a picnic and enjoy the country setting.
Victory View Vineyard is open Friday 3-7 pm and Saturday and Sundays, Noon to 6 pm, for wine tastings, wine by the glass, special case discounts for bottles to go, and free vineyard tours. Please call ahead if your group is larger than 6 people.
Taste the distinctive wines of the Upper Hudson region at Victory View Vineyard.