The Washington County Cheese Tour
September 11th - 12th, 2021
This event has ended.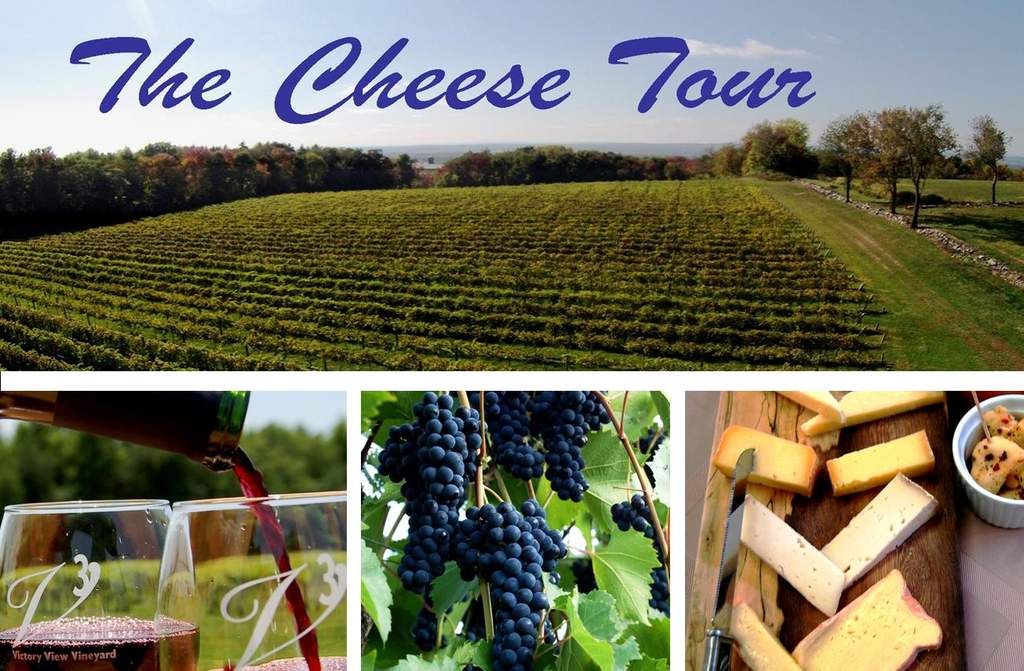 Victory View Vineyard is the winery stop on the Washington County Cheese Tour with Wine, Beer and Cider on Saturday and Sunday, September 11-12.
Gather friends and family and hop in your car and enjoy a day on a self-guided tour through beautiful Washington County, NY. Visit working farms where some of the best local cheeses and craft beverages are made.
During the tour days, Victory View Vineyard will offer limited free wine samples and case discounts of bottles of wine to go. Free guided walking tours of the vineyard will be offered all day from 10 am to 5:30 pm. Comfortable footwear is recommended.
Full wine tasting sessions, glasses of wine, snack plates with local artisan cheese and local farm produce, local beer, chocolate and tacos will be available for purchase both days. A chocolate vendor and a taco truck, Ty's Taco-ria, will be on site, and, of course, our wine maker can answer your questions about growing grapes and making wine in our region.
Relax with a glass of wine in a tented area with tables physically distanced, or bring a picnic blanket and enjoy a designated picnic spots on the hill, both while overlooking our lush vineyard.
At Victory View Vineyard the Cheese Tour is an outside-only event. All employees are fully vaccinated, and while masks wearing is not required outside, we ask all visitors to be mindful of others nearby and maintain a safe distance at all times.
So, please stop by our farm winery and visit our Cheese Tour friends' farms, 10 am to 4 pm, and discover what makes Washington County's dairy and craft beverages special.