Holiday Shopping Event
December 19th, 2019
This event has ended.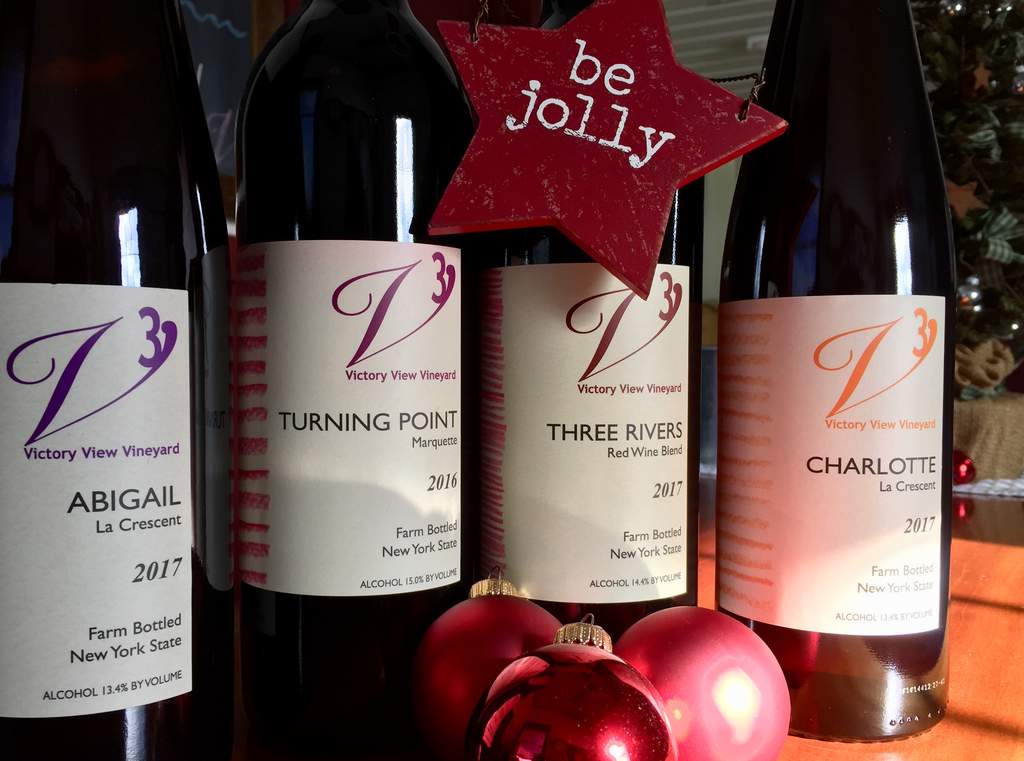 Victory View Vineyard is offering free wine tastings at a shopping event on December 19th, 4-8 pm at 2 Washington Square, Greenwich NY. Local shops – the Country Peddler Shoppe and Just Because – offer a pleasurable shopping experience where you can sample local wine while you shop in a festive, but less frenzied atmosphere filled with holiday cheer. Both shops are tucked in a repurposed livery building near the light in historic downtown Greenwich.
You can sample wine before you buy bottles for your holiday meals and gift giving. Gerry, our winemaker, can offer suggestions on pairing our wines with your holiday meals and purchasing for family members and friends that appreciate award-winning local wine – grown, crafted and bottled locally in Easton.
Thumbs up to shopping local and gift giving made easy. Cheers!