Tasting on the Hudson
July 20th, 2019
This event has ended.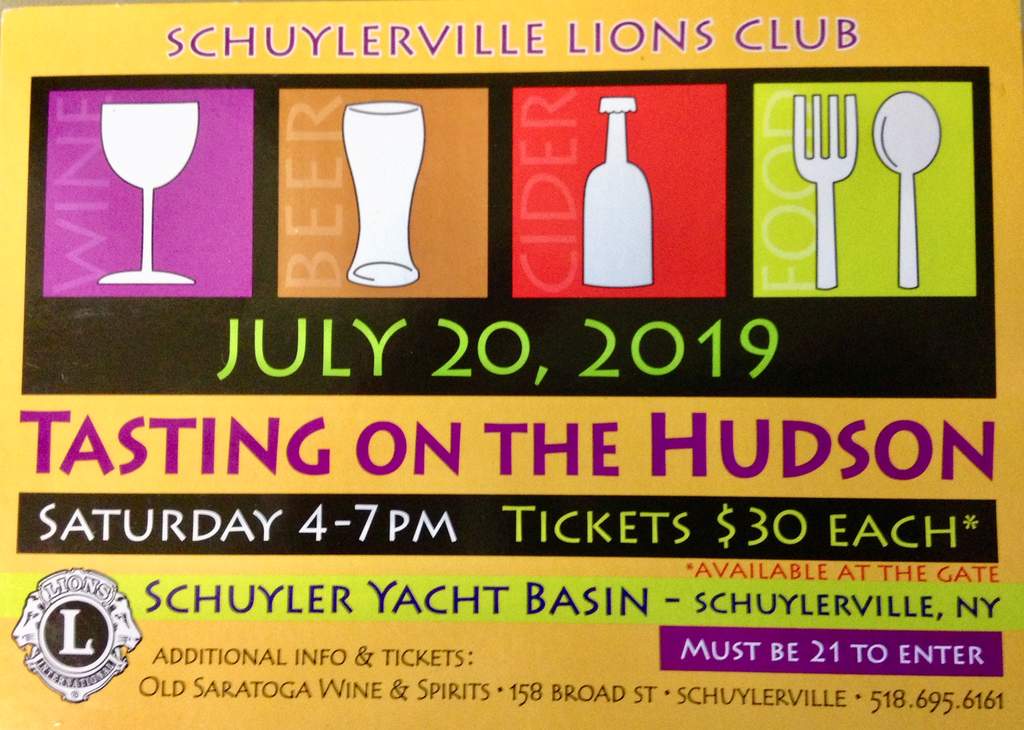 Gerry will pour wine samples at the Tasting on the Hudson on Saturday, July 20th, 4-7 pm. Join us, local food producers and other beverage - wine, beer and cider - producers at this well-run event on the Hudson.
Tickets for the tasting event are $30 each and are available at the gate to the Schuylerville Yacht Basin at 1 Ferry Street.
Ticket proceeds go to the Schuylerville Lions Club for community programs such as their Journey for Sight program. The Lions partner with local doctors and eye care centers to provide individuals living in the local communities with eye exams, eye glasses or specialized eyesight equipment.