Banquet by the Bridge
June 27th, 2019
This event has ended.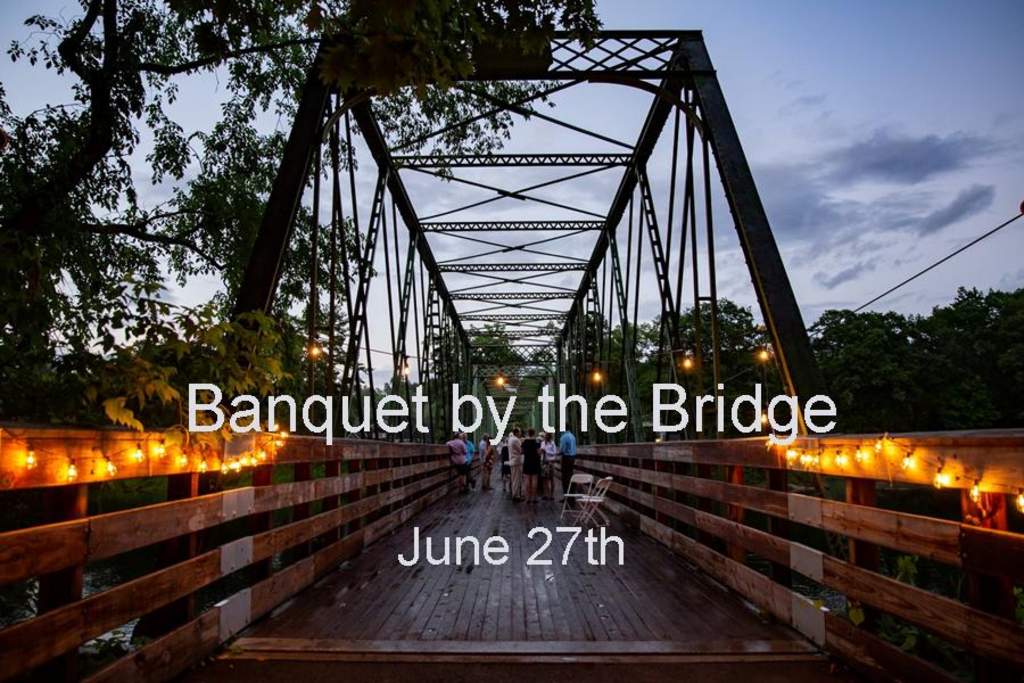 Banquet by the Bridge is a celebration of community, held beside Hudson Crossing Park's historic Dix Bridge. The fundraiser helps ensure that Hudson Crossing Park is able to continue to provide a unique educational and recreational resource for our Washington-Saratoga region.
The evening features a pre-dinner vintner cruise along the Champlain Canal for Honorary Committee Members and sponsor guests and wine and dessert for all on the bridge after dinner.