Find Us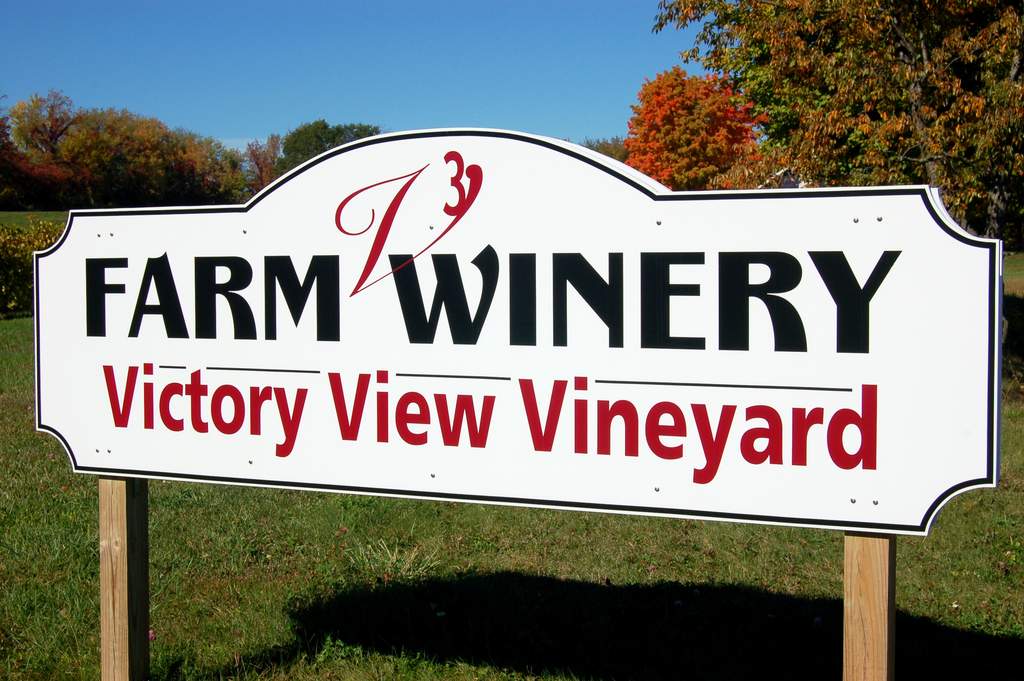 At Victory View Vineyard our vineyard, winery and tasting room are located in southern Washington County near Saratoga Springs, New York. Our farm winery is east of the Hudson River, north of the Hoosic River and south of the Battenkill. We are located approximately half way between Greenwich, New York, 7 miles to the north, and Schaghticoke, New York to the south at 11975 State Route 40. Our farm winery, tasting room and vineyard are on our premises in the hamlet of North Easton, New York. Look for our open flag flapping at our red gate.
Tasting Room Hours
Our regular tasting room hours are April through December on Saturdays and Sundays, Noon to 6:00 pm. We are open some Monday holidays, including Memorial Day, Labor Day, Columbus Day, and Veterans Day.
Wine Tasting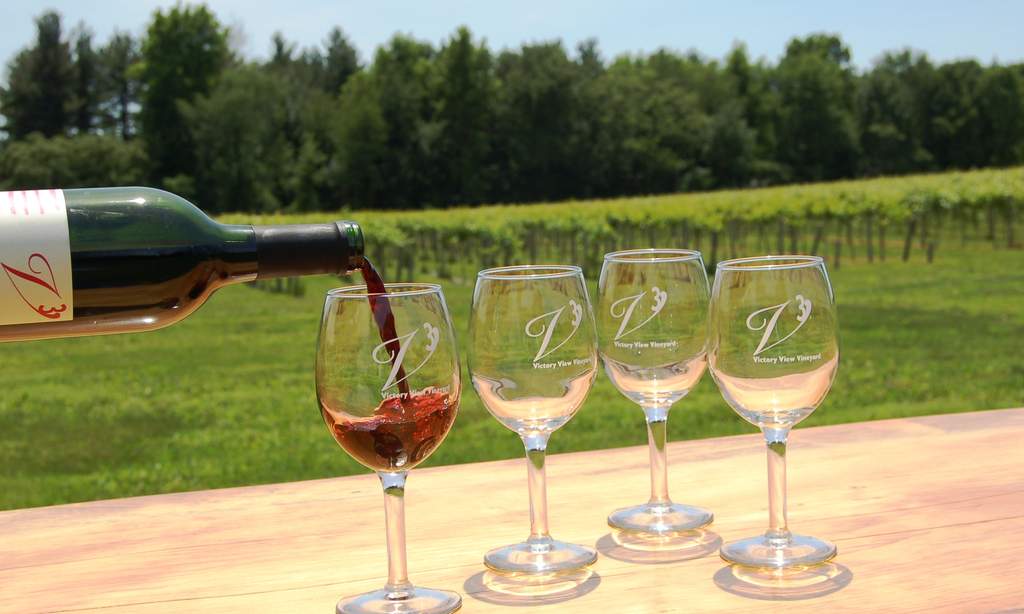 On most weekends our winemakers, Gerry or Mary, will personally conduct your wine tasting session and answer any questions about growing grapes and making our wines. Stand at our tasting room bar, sit inside our barrel room, or relax on our patio while you sample our wines. We offer wine by the glass, so feel free to stay for a while and visit with our winemaker. Try our cold hardy varietals and taste some distinctive, award-winning, upstate New York wine.
Vineyard Tours and Winery Tours
Tour our winery and we'll explain the what, when, where, why and how behind the wine-making process. Then head down to the vineyard to see what sets us apart. We make our wines exclusively from the grapes we grow right here at our vineyard in North Easton. Come see the short trip our grapes make from our vineyard to the crusher!
---
Map & Directions
We recommend google maps for directions. Your GPS might take you too far south on Route 40. If you are having difficulty finding us or viewing the map, please call anytime at 518-461-7132.
---