2018 Opening and Fieldstone Release
April 7th, 2018
This event has ended.
At Victory View Vineyard we typically wait until after mud season to reopen our tasting room. So, travelers on Route 40 will see an 'open' flag flapping at our red gate after the snow melts and the parking lot dries up. This year we will open on Saturday, April 7th at Noon.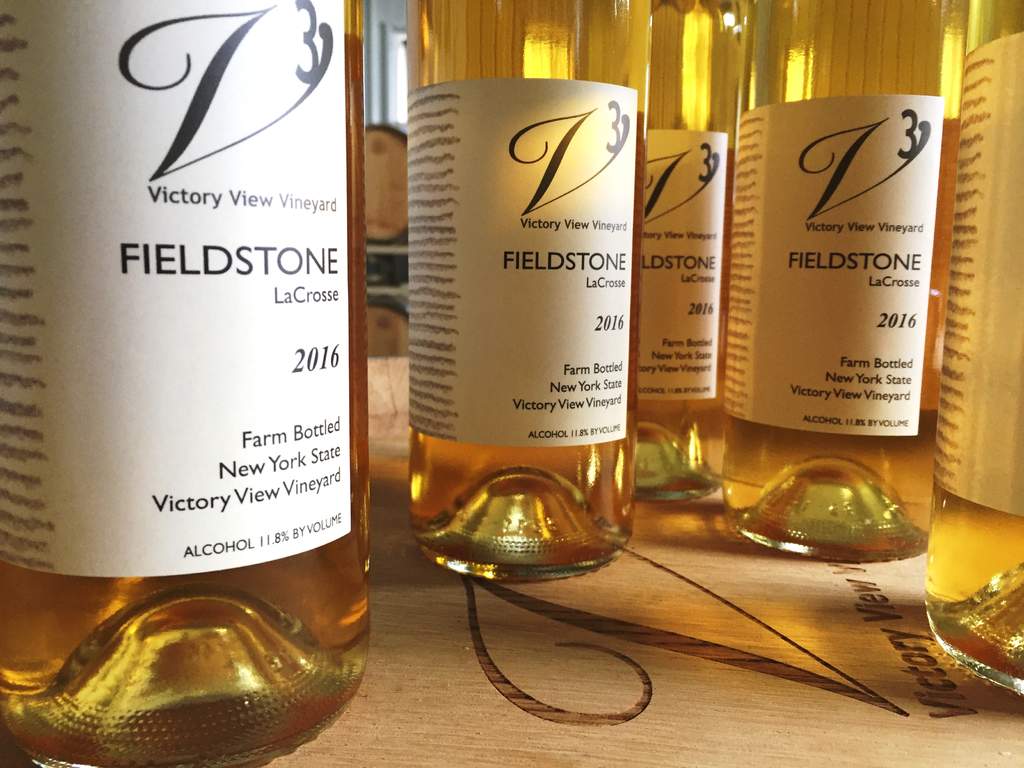 To celebrate, we're releasing our oaked, dry white wine. So, Fieldstone is back! Our 2016 Fieldstone is made with our lacrosse grapes and aged in American oak barrels.
Okay, mad dash! Several late March snowstorms can't damper our excitement to open for 2018! With shovels in hand, clad in boots and winter gear and backs bend to pick up branches littering the ground after some very windy weather…we declare we're ready!
In the vineyard…our winter pruning is done, and now we keep our fingers crossed that the buds don't break too early and a hard spring frost doesn't come too late.
In the winery…our wine inventory is stacked, windows are washed, the barrel room is organized for groups and the tasting room is stocked with the distinctive wines of our region.
Our hours are the same - we're open on Saturdays and Sundays, Noon until 6pm. We hope to see you soon! Cheers!