Farm Craft Beverage Tour
April 22nd, 2016
This event has ended.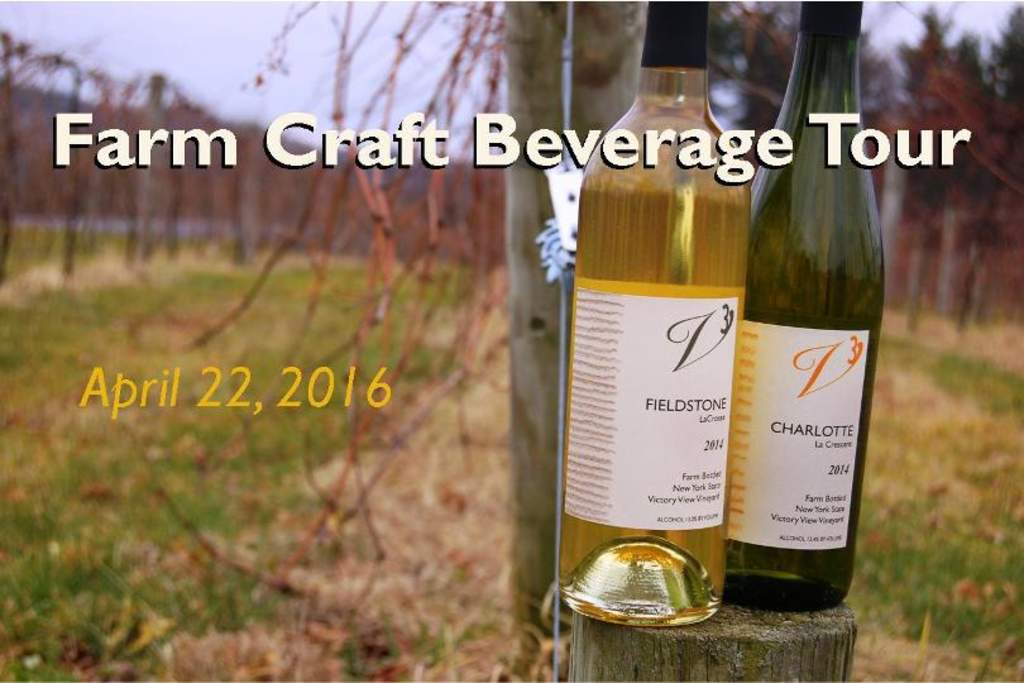 Hop on the Hoppy Trails Brew Bus for a farm brewery and farm winery continuing education class field trip on Friday, April 22, 11:00 am to 4:30 pm. The class trip includes a tour at R.S Taylor & Sons Brewery, Victory View Vineyard and Argyle Brewing Company. Transportation, tastings and tours at each destination is included in a fee of $65.
Taste well-crafted artisan wine and beer and learn about the growth of the local craft beverage industry while you sit back and enjoy the ride through beautiful Washington County.
E-mail: conted@sunyacc.edu or call Yvonne Goodwin at 518-743-2238 or visit SUNY ACC for more information about 'Farm Brewery Tour' Course #CRN:20043 for Friday, April 22, 2016. Pre-registration is required.