Grape School
March 17th, 2016
This event has ended.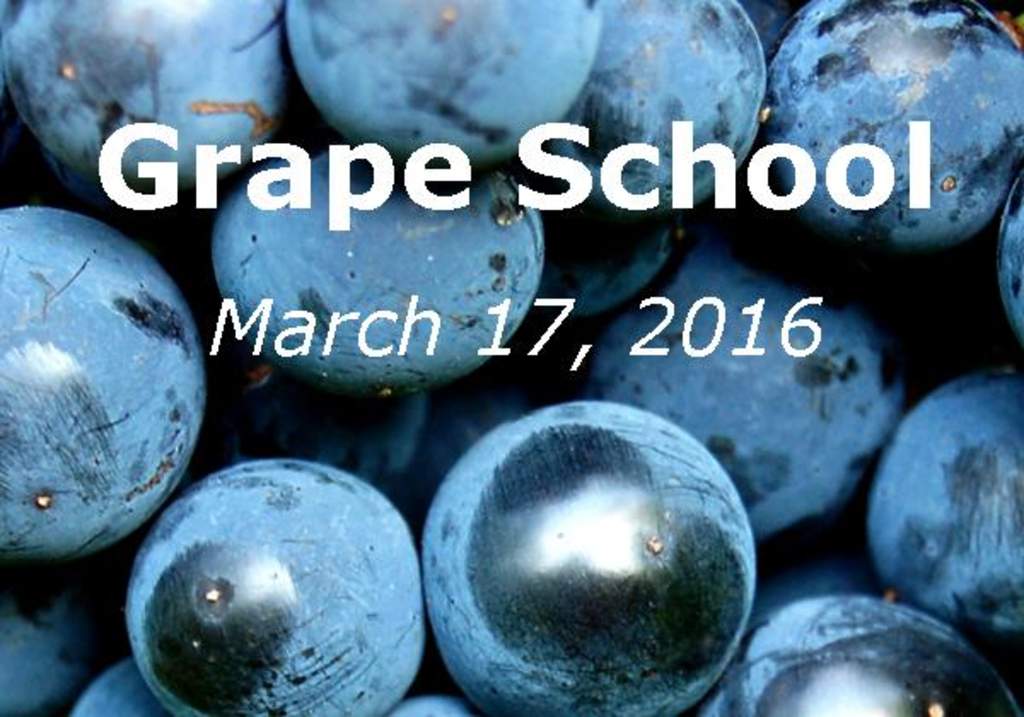 Cornell University and the University of Vermont are bringing the 2016 Northeastern NY and Vermont Grape School to Lake George on Thursday, March 17th, 8:00 am to 4:00 pm. The site of the conference is the Holiday Inn Lake George, 2223 Canada Street, Lake George NY.
Both college Grape Programs are offering a one-day educational program on Cold Climate Grapes for current or prospective grape growers and wine makers. The program will offer two concurrent tracks – one on Viticulture and one on Enology. If you are interested in growing grapes and making wine in our region, this is the workshop for you!
The Program also includes a panel discussion, Fostering Success in an Emerging Industry, led by Jim Trezise of the New York Wine & Grape Foundation. Our very own Gerry Barnhart will be on the panel along with other regional grape growers and winemakers, Jay White, Richard Lamoy, and Ethan Joseph.
To register, please complete a registration form. For more information, online registration and the full agenda visit Cornell's website. Preregistration is required and the deadline is March 10th.