Open House - Wine Release Party!
December 19th, 2015
This event has ended.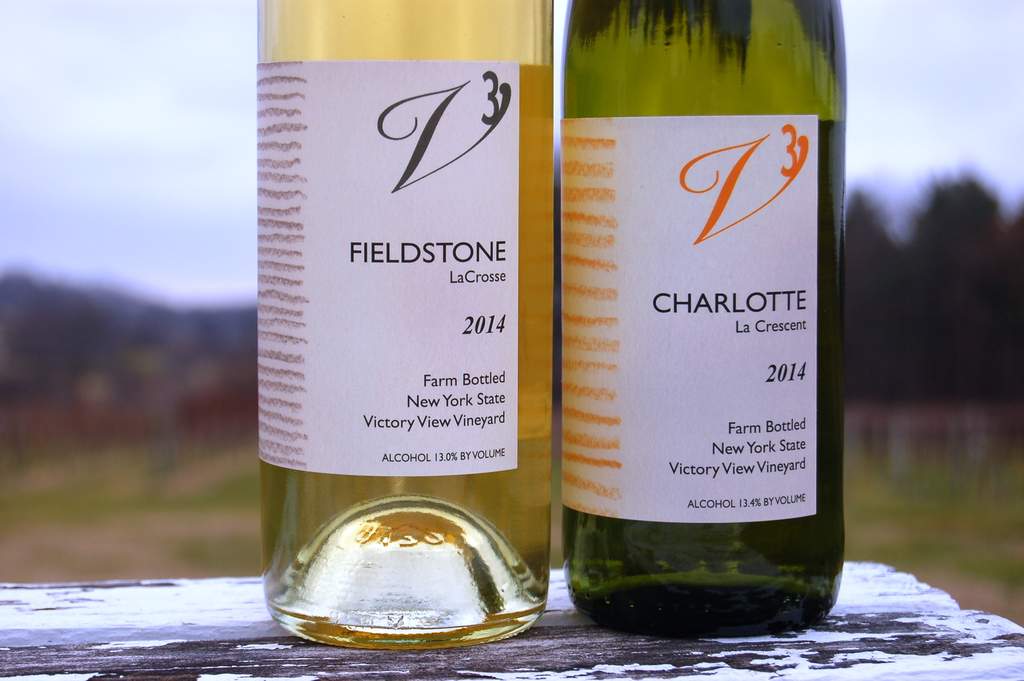 Saturday, December 19th from 1:00 to 4:00 pm, we will host an open house to celebrate the release of our 2014 white wines made with our la crescent and lacrosse grapes.
We sell these fine, well-balanced wines for $18 per bottle, tax included. The release of our 2014 dry white wines marks the third release of Charlotte made with our la crescent grapes and Fieldstone made with our lacrosse grapes. Our Charlotte la crescent wine is made in the German style and is aged in stainless steel. Our Fieldstone lacrosse wine is aged in hybrid oak barrels - a combination of French and American oak.
Stop by this Saturday and help us celebrate! We'll provide a free tasting session and share some light snacks and warm company. A photo ID is required as proof of legal drinking age.
We might not have a white Christmas this year, but we will have delicious white wine!
Victory View Vineyard is open Saturday and Sunday Noon to 5:00 pm. Our tasting room will be closed January through March.