Caroga Wine Event
August 14th, 2015
This event has ended.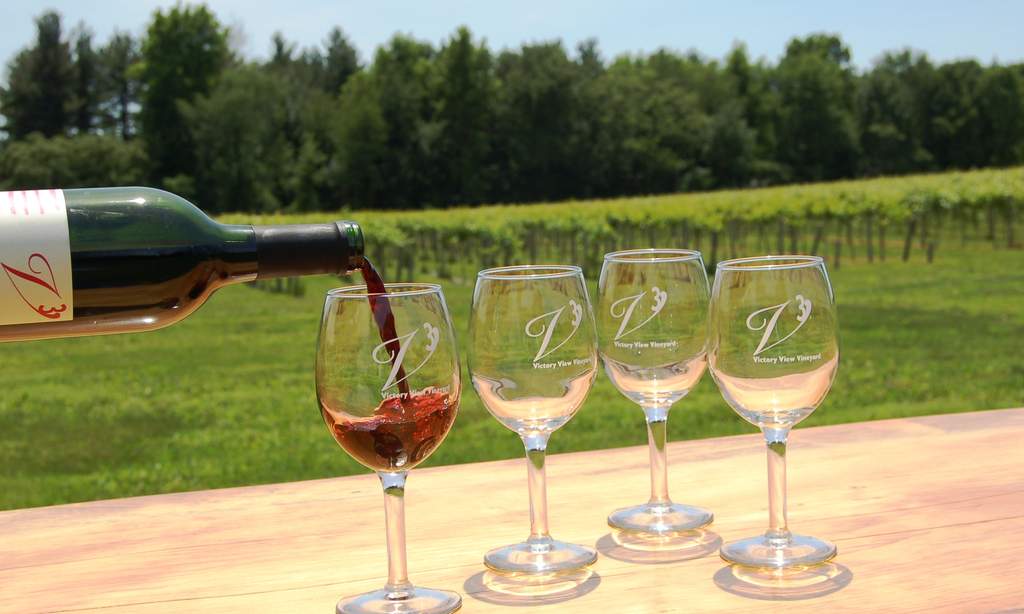 Victory View Vineyard will pour some of our distinctive northern wines at the Caroga Wine Tasting on Friday evening, August 14th, 7-9 pm. The outside event will be set up at 120 London Bridge Road (The Old Jammer) in Caroga, NY.
Sample red and white wines grown, crafted and bottled on our farm in North Easton. Bottles will be available for purchase.
Ticket holders will enjoy locally crafted wines and hors d'oeuvres. Tickets for the event may be purchased online or at several local businesses.
For more information please contact Patricia Isabella 518-835-8350.