Bird Walk at Victory View Vineyard
May 21st, 2015
This event has ended.
Steven Jay Sanford, our good friend and former Chief Ecologist for the New York State Department of Environmental Conservation, is a renowned local wildlife artist specializing in bird art. He will lead his second Bird Walk at our farm on Thursday, May 21. The Walk begins at 6:00 pm at Victory View Vineyard in North Easton.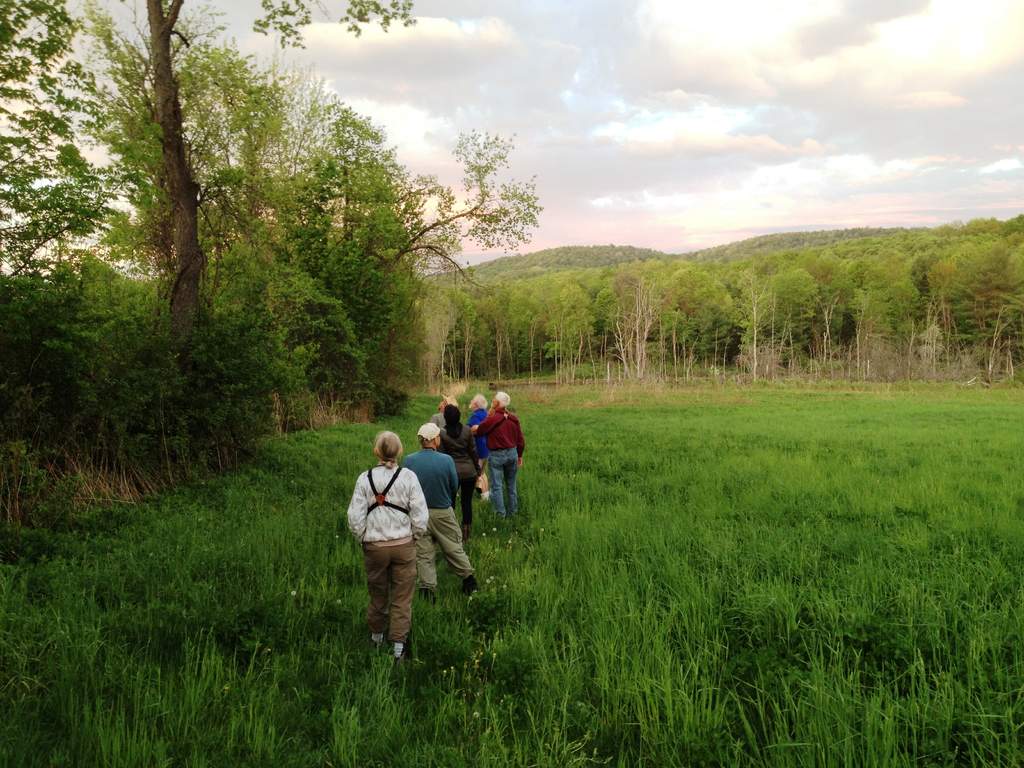 In addition, Steve will give a lecture Beginning Ornithology - Introduction to the Science of Birds on the evening before the Bird Walk on Wednesday, May 20 at 7:00 pm at the Courthouse in Salem.
The events are free and aimed at novice and expert alike. For the Walk at Victory View Vineyard, bring binoculars and comfortable footwear that can get a bit muddy. Wine will be available for a modest fee after the Walk.
For the Bird Walk at our farm on May 21, please Pre-Register with an e-mail to us - Gerry or Mary Barnhart - so we have an idea of the attendance.
Cheers!