Free Vineyard Pest Management Workshop
May 7, 2015
This event has ended.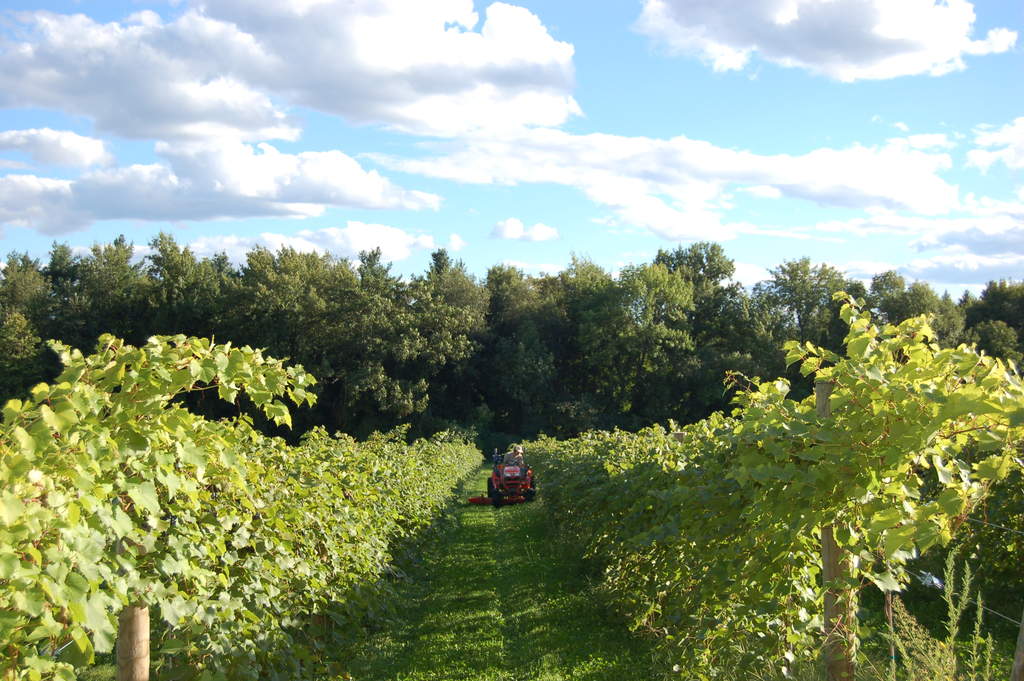 This workshop will cover essential vineyard pest management practices to maintain a healthy vineyard. Major vineyard pests, IPM strategies, and resources available to growers are the topics of the workshop.
Speakers will be Dr. Andrew Landers, Pesticide Application Technology Specialist, and Dr. Wayne Wilcox, Grape Pathology Program at Cornell University's NYS Agricultural Experiment Station. Wayne Wilcox will talk about identifying, preventing and controlling diseases in the vineyard. Andrew Landers will provide information about effective pesticide application, including sprayer calibration. Bring your sprayer if you'd like to learn how to calibrate your own equipment.
PRE-Registration for this free workshop is required. Please pre-register at least 2 days ahead of the workshop, online at Cornell University. Or, for more information and to register, please email Anna Wallis at aew232@cornell.edu or call 443-421-7970.