Tour of the Battenkill
April 18th, 2015
This event has ended.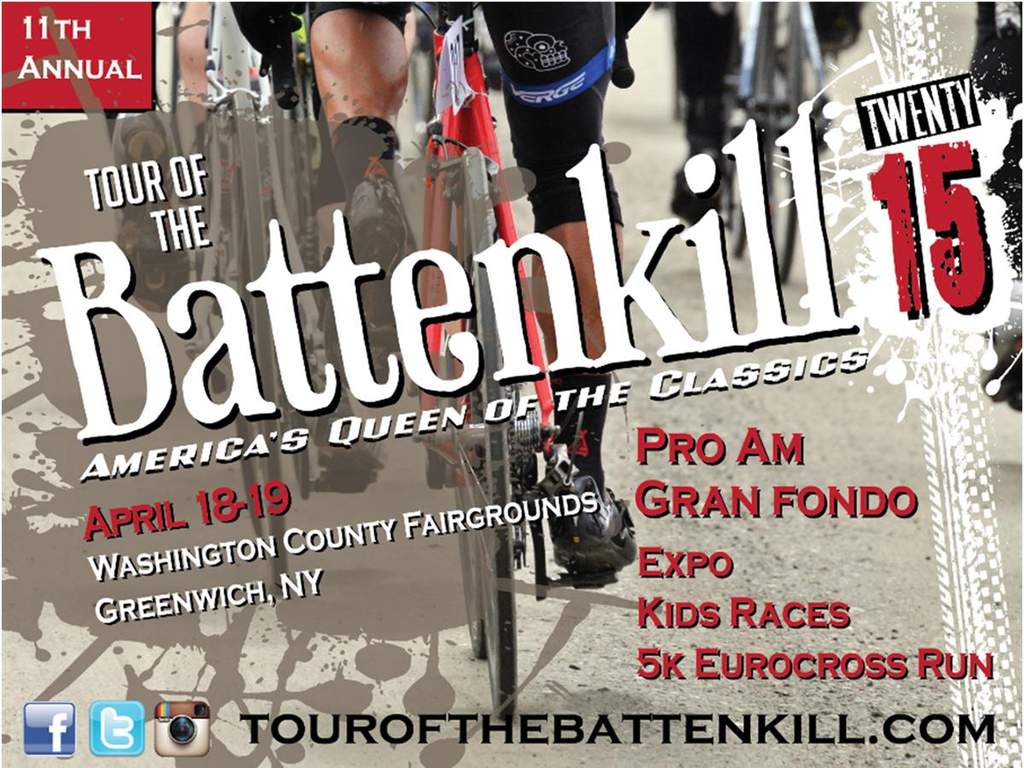 Look for us at the 11th Annual Tour of the Battenkill, America's Queen of the Classics, on Saturday and Sunday, April 18-19th. Victory View Vineyard, along with other wineries of the Upper Hudson Valley Wine Trail, will be at this great American cycling event - the largest Pro/Am road cycling race in North America.
We will be set up at the Expo, in a pole barn near the finish line, on the Washington County Fairgrounds in Greenwich, NY. We welcome spectators and racing fans to free tastings of our delicious wines while you enjoy the excitement of the race and the expo. Bottles of our wine will also be available for purchase and later consumption.