Free Vine Training and Pruning Workshop
April 4th, 2015
This event has ended.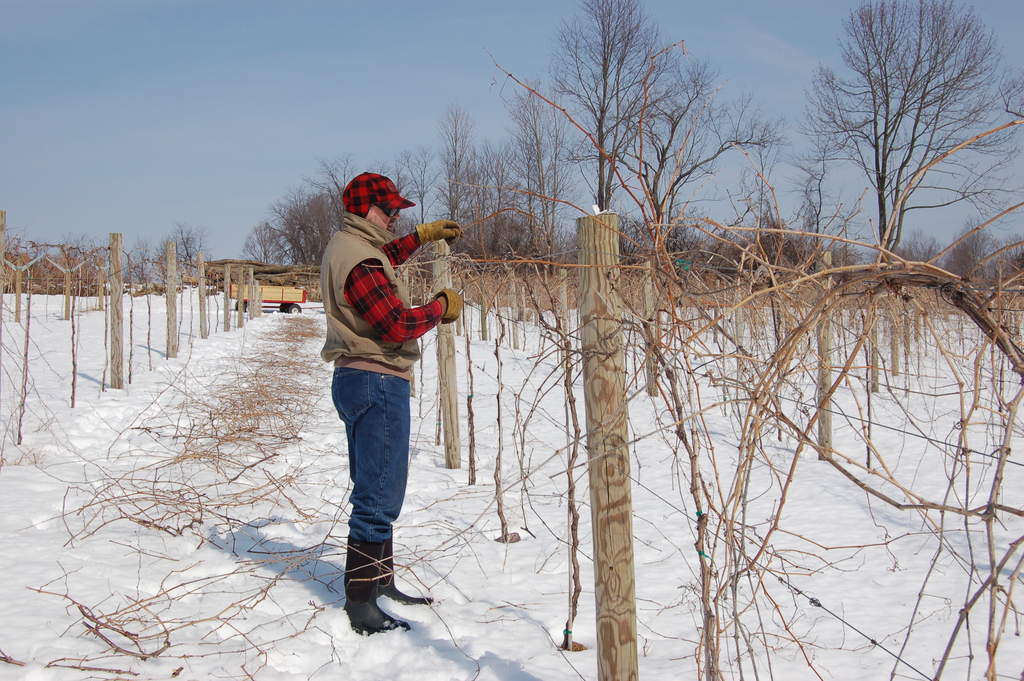 Do you have a neglected vineyard that needs pruning? Or, do you have an established vineyard that you would like to prune to maximize your crop? We have the workshop for you!
Saturday, April 4, 2014 at 1:00-3:00 pm Victory View Vineyard will host a grapevine pruning workshop for the professional and amateur grower. Attendees will learn some basic pruning methods and some important advice to improve crop yields. This workshop will cover the various grapevine training systems available for cold hardy varieties including vertical shoot positioning (VSP), top wire cordon (TWC), and umbrella kniffin (UK). Pros and cons of each of these systems will be discussed. The workshop will include a vine pruning demonstration.
Gerry, our vineyard manager and winemaker, and Anna Wallis, CCE Extension Associate-Fruit Specialist, will be available to answer questions on growing and pruning northern grapes in our climate.
PRE-Registration for this free workshop is required. Please pre-register at least 2 days ahead of the workshop, online at Cornell University. Or, for more information and to register, please email Anna Wallis at aew232@cornell.edu or call 443-421-7970.