Open House - Independence Release Party
December 20th, 2014
This event has ended.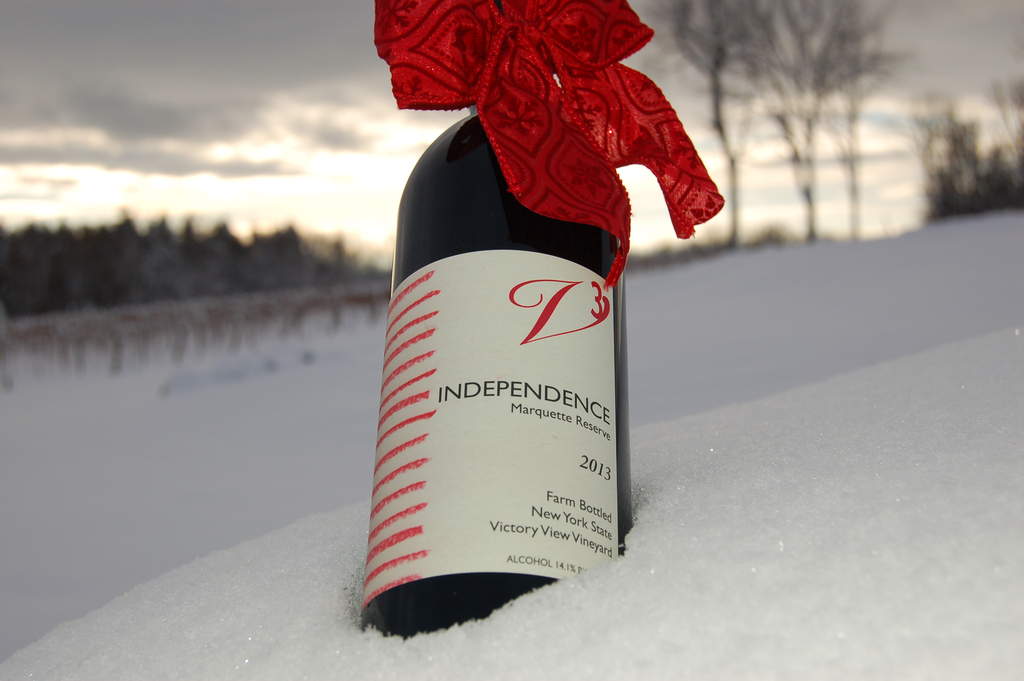 Saturday, December 20th from 1:00 to 4:00 PM, we will host an open house to celebrate the release of our Reserve Marquette wine called Independence, a bold dry red wine. Independence was made using our best 2013 marquette fruit and aged in a French oak barrel for a full year. From the initial swirl and inviting sniff, through a savory sip with luscious mouthfeel, to a rewarding finish, Independence will set your senses free.
We will sell just 24 cases of this fine wine for $25 per bottle, tax included. The release of Independence completes our 2013 Trilogy of dry, Marquette wines that also includes Revolution (tank aged with Minnesota and French oak staves) and Turning Point (Minnesota oak barrel aged). Boxed sets of the Marquette Trilogy, a perfect gift for that special wine lover in your life, will be available for $60, tax included.
Stop by this Saturday and help us celebrate! We'll provide a free tasting of the Marquette Trilogy and share some light snacks and warm company. A photo ID is required as proof of legal drinking age. Hope to see you then!
Victory View Vineyard is open Saturday and Sunday 11:00 am to 5:30 pm. We will be closed in January and part of February.