Picnic @ Railroad Park
August 19th, 2018
This event has ended.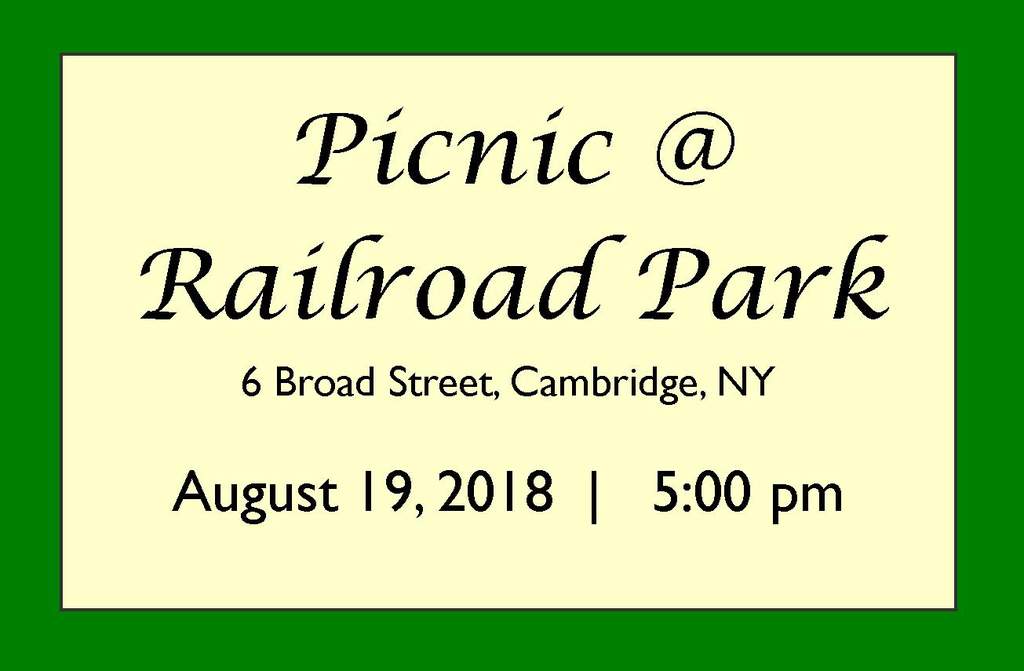 Victory View Vineyard will pour wine at the Picnic @Railroad Park on Sunday, August 19th, 5-8 pm. The picnic, a fundraiser for the Cambridge Food Co-Op, will be on the village lawn at the historic train station in Cambridge, NY.
The event includes a silent auction and live music by Big Stone Gap.
All are welcome. Tickets are on sale at the Co-Op Shop at 1 West Main Street, Cambridge, NY. Suggested donations are $40 for adults and $10 for children under 12.
Join us to celebrate our local farm producers. See more event details on facebook.