The Craft Beverage Corral at the Washington County Fair
August 21st, 2018
This event has ended.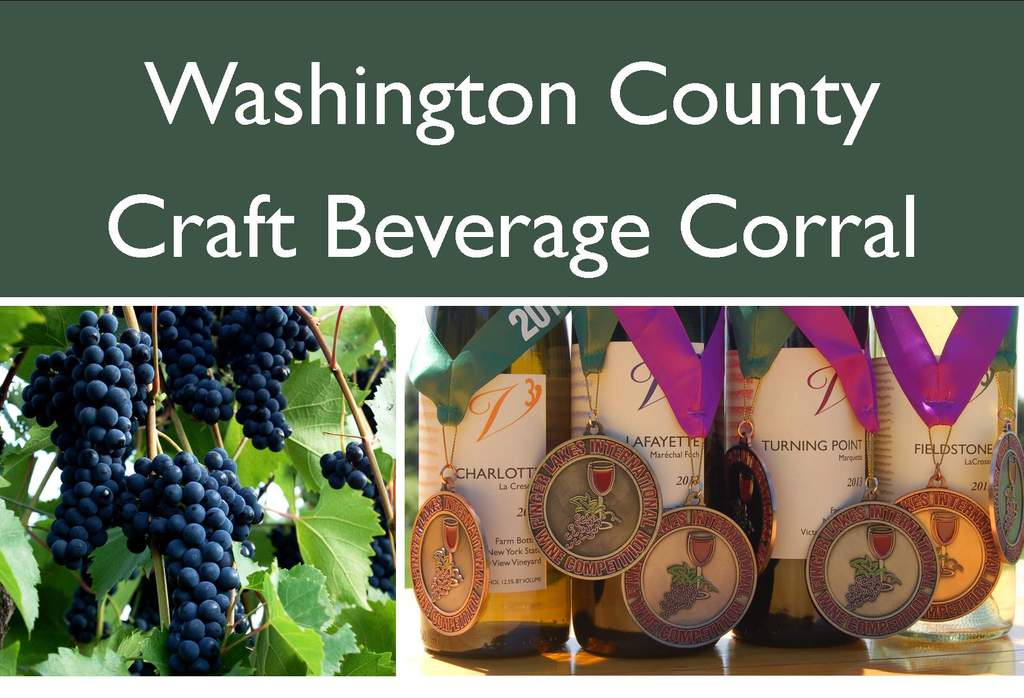 Victory View Vineyard will be at the Washington County Fair on Tuesday, August 21, 4-8 pm. Taste the bounty of Washington County's craft beverages at the third annual Craft Beverage Corral - a tasting event.
Local craft beverage producers of wine, beer, spirits and cider will pour samples of their product, and bottles may be purchased for home consumption.
At the entrance to the corral in the County Bounty Building present ID for proof of legal drinking age and receive a wrist band. Admission is $5.
Meet our winemakers, Gerry and Mary, and sample our distinctive Washington County home-grown wines, crafted and bottled right here on our farm in southern Washington County in Easton.