2017 Spring Opening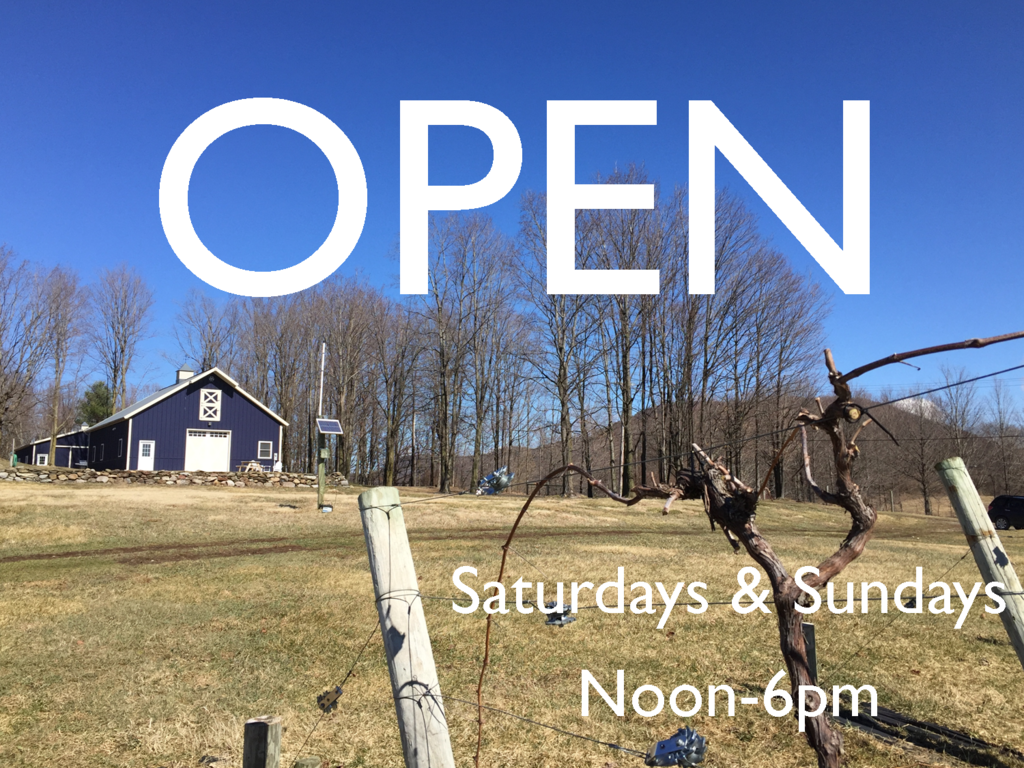 Cheers! We're open! Our tasting room is open Saturdays and Sundays, Noon to 6 pm.
Taste 7 wines for $5. A glass of wine of your choice is $5. Also, 10% discount on ½ case (6 bottles) and 15% discount on a 12-bottle case of wine. Winery and vineyard tours are free.
Taste the distinctive wines of our region crafted exclusively with grapes grown right here.