Spring Renewal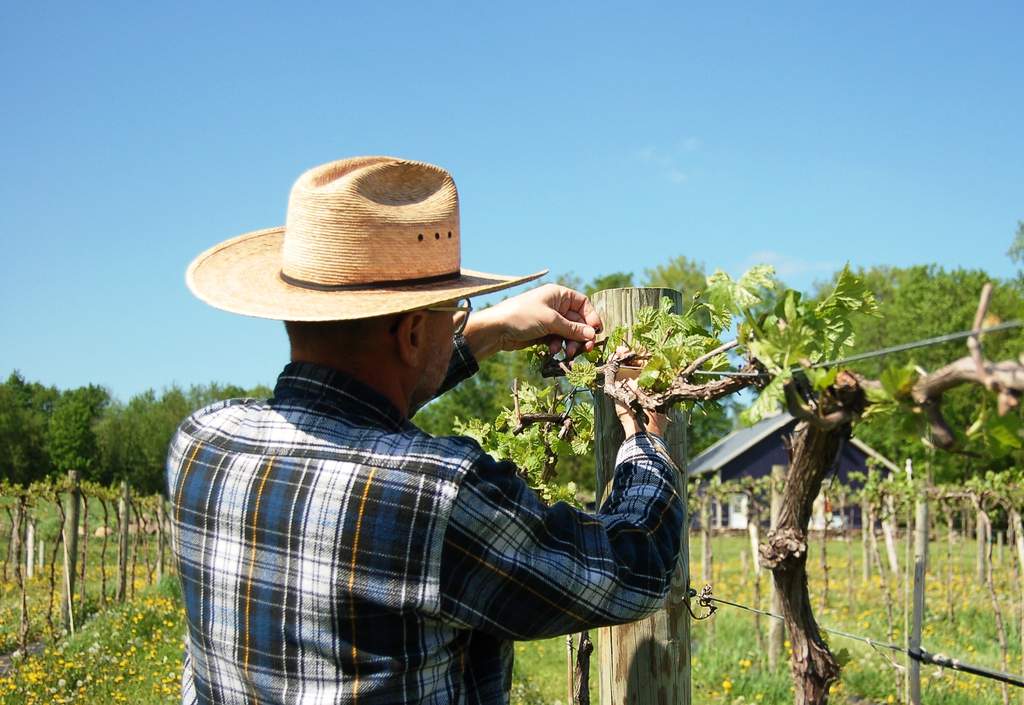 After a very long and snowy winter we found ourselves really, really looking forward to Spring this year.
Gerry and I completed pruning the vines by the end of March and had to wait for the snow to melt to work on the trunks that were knee deep in snow even in April. Seems like we went from winter to green renewal in the vineyard in a matter of days this year!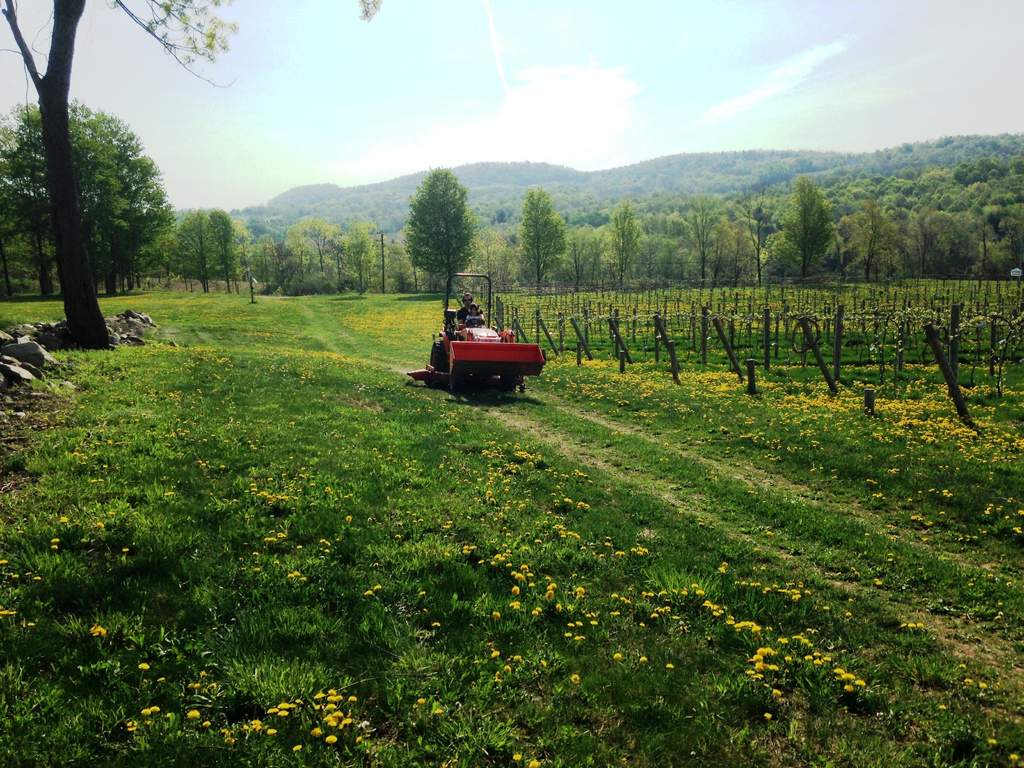 May is when brown vines are replete with swelling buds, then bud burst and early shoot growth. All came on in a week's time this year with our sudden high temperatures in the 80s. So we are now racing to finish our Spring chores in the vineyard - tying up marquette and la crescent vines to the top wire and suckering (removing new shoots from the trunks) and making some minor adjustments to our earlier pruning job.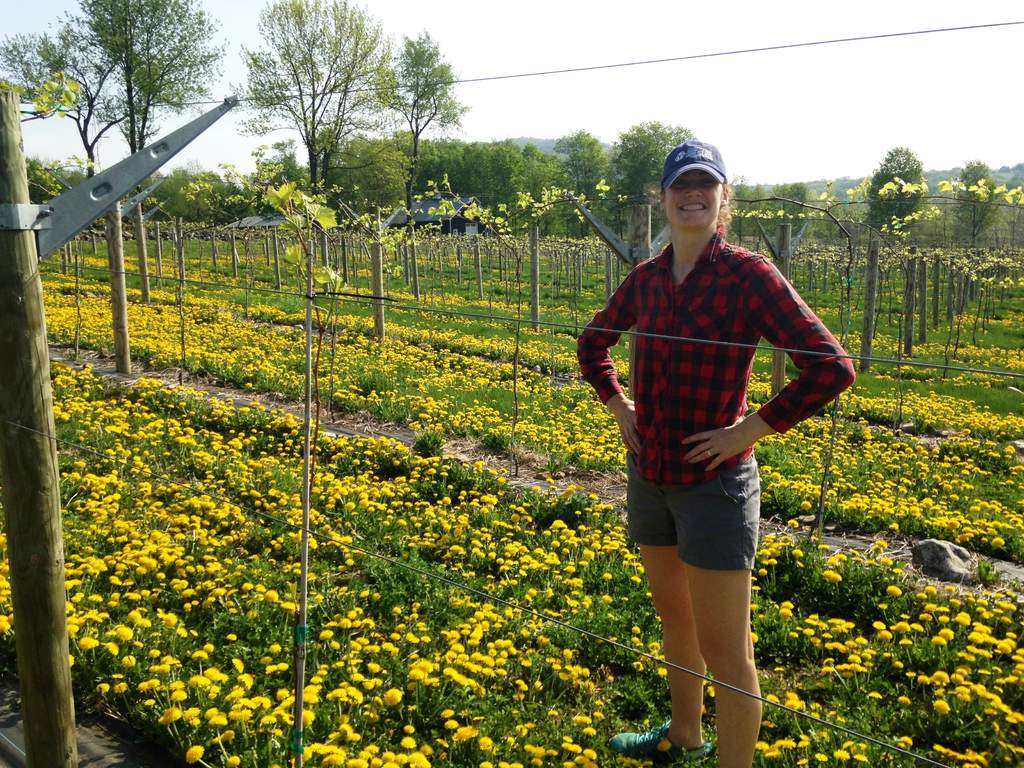 Tying the vine cordons to the top wire keeps the fruit bearing arms high off the ground in case of a frost and places the vines for maximum fruit quality later. It also keeps the vines stable so they are not getting knocked around by the wind. Our site generally gets a good northwesterly breeze which helps dry things out after rainfall and keeps an untimely frost at bay. The vines also need to be secured to the wire to protect the fragile buds from getting battered about by the breeze.
The grapevine trunks are typically throwing out new shoots where we don't want them to - on the trunks. So this time of year we walk the vineyard with a gloved hand that we run down the trunk to remove the suckers. If we wait too long to do this chore, then we'll have to use clippers to cut off the unwanted, hardened shoots later.
Doing these chores this time of year on a carpet of yellow dandelions under a blue sky, in comfortable temperatures with family members by our sides is pleasant and satisfying. Ahhh...renewal!