Ask for Marquette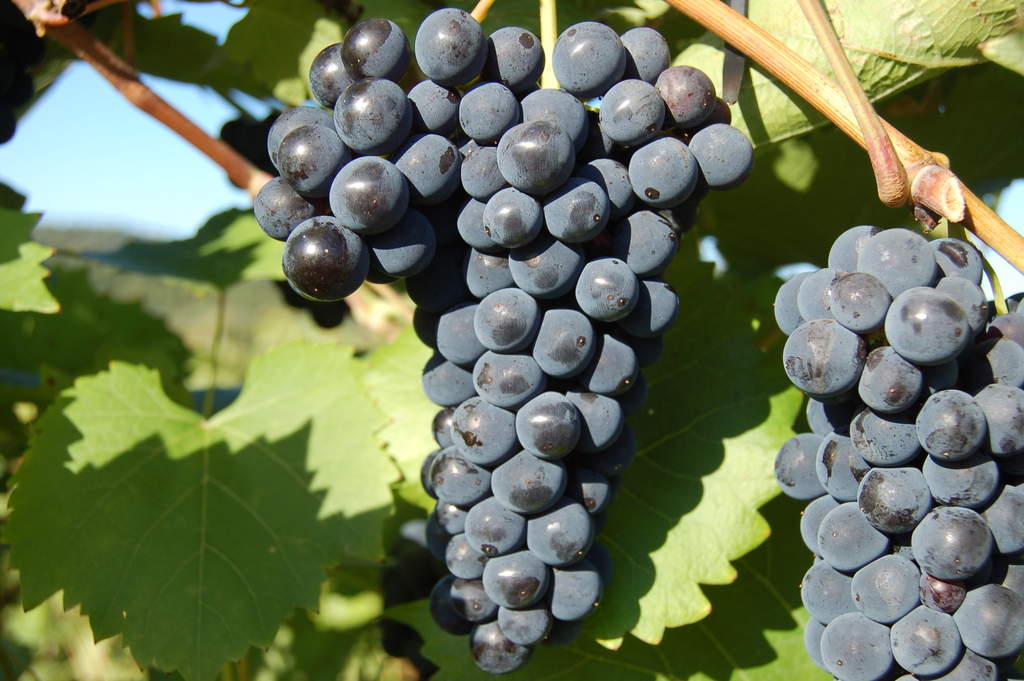 The marquette grape makes a delicious red wine, but very few people have heard of it. This French-American hybrid was developed at the University of Minnesota in 2006, so it's a relatively new varietal. Like merlot, pino, and cab sav, it has distinctive flavor elements. Most people who like red wine are surprised at its unique delicious flavors and pick up cherry or plum with black pepper and spice. That's why we crafted four styles of wines from our 2013 marquette grapes.
We sold out of our only 2012 Marquette, Turning Point, quickly last year. This year we are adding three more wine styles made with the marquette grape - Rebellion a semi-sweet red, Revolution another dry red, and our Independence a full-body dry red, to be released on December 20.
Marquette grows well in northern climes and is slowly gaining in popularity with some winemakers and wine drinkers, but believe it or not, many sommeliers haven't heard of it. If you are a fan, please ask for marquette when you go into a restaurant or wine store.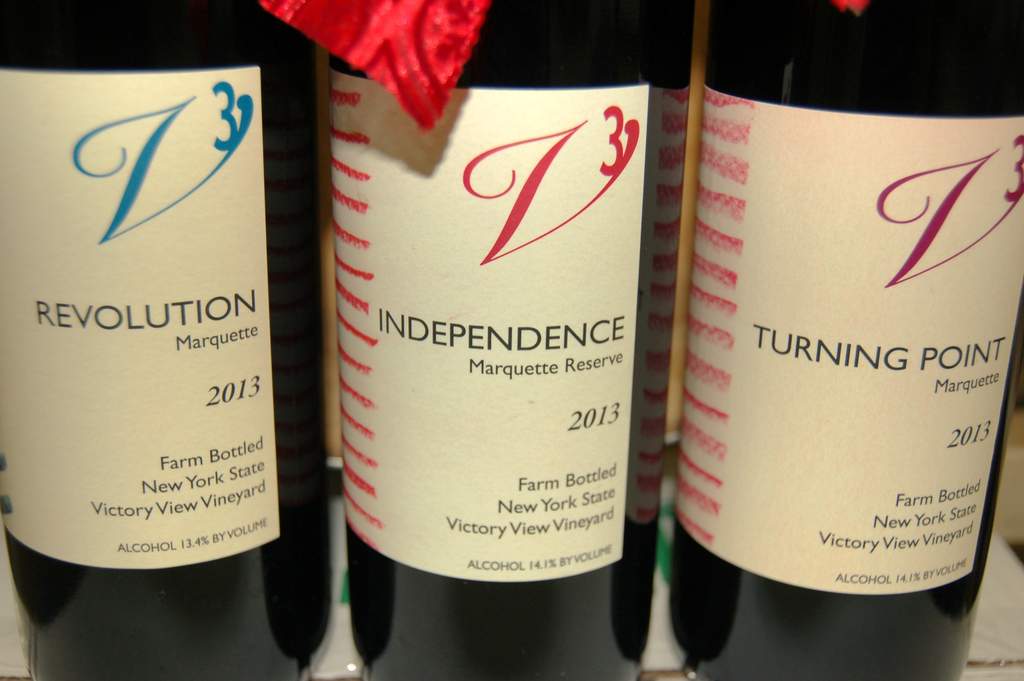 Talk about a carbon footprint! Most wine on restaurant menus come from France, South America or even Australia. Some local restaurants' wine menus only have U.S. wines from California. The benefits of buying locally crafted wine from grapes grown in our region are many and varied. First, there is less negative environmental impact and more positive financial impact because French-American hybrids are more disease resistant and therefore need a less frequent and more inexpensive spray program. Second, local vineyards increase agricultural diversification in our region where dairy farms reign. This leads to more diversity and more choice of locally crafted beverages. And, while we love our local milk, you cannot live on milk alone! Third, though our water resources are plentiful, there is little need to irrigate grapes in our region saving energy and money. Fourth, less fossil fuel is used for transporting the wine all over the continent, if we buy wine that is locally grown and crafted.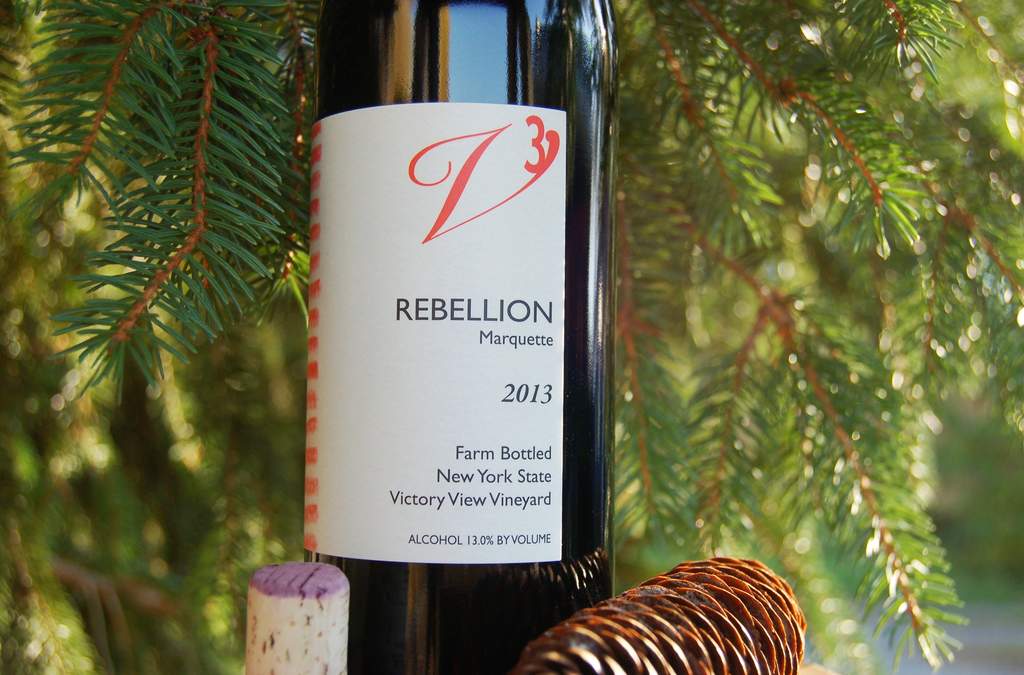 United States wines and New York wines, in particular, have come a long way since the 1960s. Winemakers are making better and better wines with grapes grown right here in New York State. Do I need to drink only wine shipped thousands of miles? Not when there is such a huge selection of locally grown and produced New York State wines. Now, that New York State has been named the 'Wine Region of the Year' by Wine Enthusiast Magazine, it is a good time to give New York wines a taste!
So all you wine drinkers of French wine, or, you Australia, South America, California wine drinkers out there, ask for New York State wine. Change it up – ask for marquette!